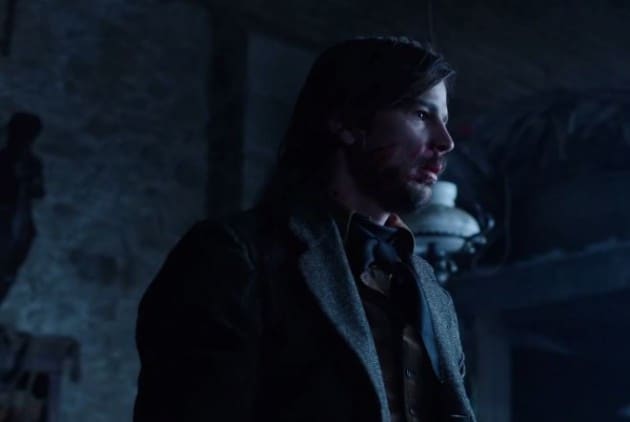 Penny Dreadful was one of the many great new shows to premiere in 2014, and fans of the Showtime horror series have anxiously been awaiting news on a premiere date for the show's second season. Unfortunately, we still don't exactly when Penny Dreadful Season 2 will begin, but now we do know what some of it will look like thanks to this quick teaser that was released over the weekend.
In the video below, which provides us with our first look at new footage from Penny Dreadful Season 2, Eva Green's Vanessa Ives discusses how she learned that curses could also be blessings and that she plans to use the "gifts" that she was given. "Will you do the same?" she asks.
Additionally, we also get our first glimpses of Timothy Dalton's Sir Malcolm, Josh Hartnett's Ethan (who we discovered was a werewolf in the Season 1 finale), Reeve Carney's Dorian Gray, and Rory Kinnear as Caliban. Unsurprisingly absent from the video is Billie Piper's Brona, who died in the first season finale and was going to be re-animated into Caliban's bride by Dr. Frankenstein (Harry Treadaway). If Frankenstein is successful with his plan, it makes sense that Penny Dreadful wouldn't want to show us the "new and improved" Brona just yet–that's something you save for a longer trailer, or for the premiere itself.
Penny Dreadful Season 2, which will be 10 episodes long (giving the show two more episodes than it had in its freshman run), will kick off sometime in 2015. Check out the trailer below.
Photo via YouTube