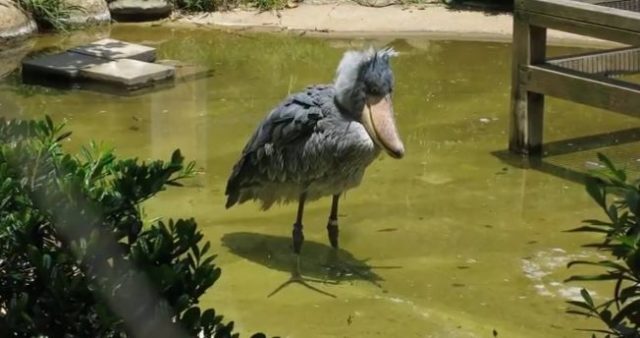 The Shoebill Stork is one of those animals that you see and you're pretty sure it's not an animal.  You're pretty sure that it's either a robot or a human wearing some kind of an animal costume. There's something extremely weird about the way they move around.  Even more weird is their faces close up.  It's almost cartoon like.   Someone today posted this short little video of a Shoebill Stork and compared it to a Pokemon character.  What do you guys think?
https://www.youtube.com/watch?v=KOeJt3ZSm2c
Other people have compared the Shoebill Stork to the fiction and mythical creature Hippogriff.  The Hippogriff is that crazy looking giant bird in Harry Potter.  Check out the picture below: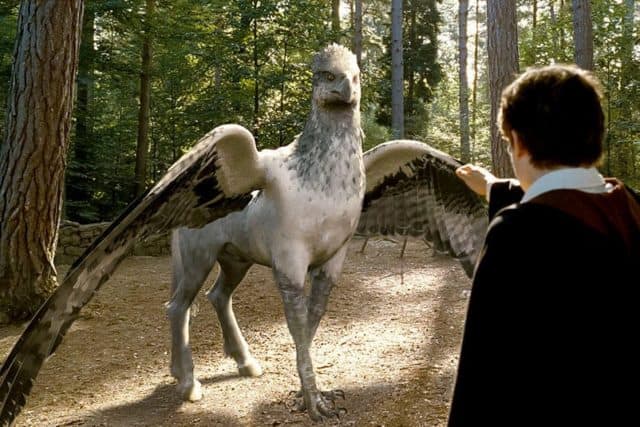 And here's another picture of the Stork.  Definitely doesn't look real.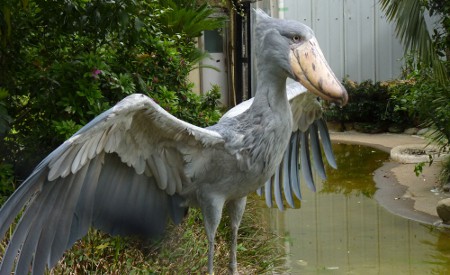 Here's why it's a Pokemon according to io9
The Shoebill is a stork-like bird, the shoebill looks like it would be right at home hanging out with Cubone, the dinosaur that wears a little skull helmet and carries a club. Also, who named the bird with the bill that looks like a shoe shoebill? TRY HARDER, SOMEBODY. You don't see Nintendo naming the bee with a drill at the end of its arm Beedrill… wait. Never mind.