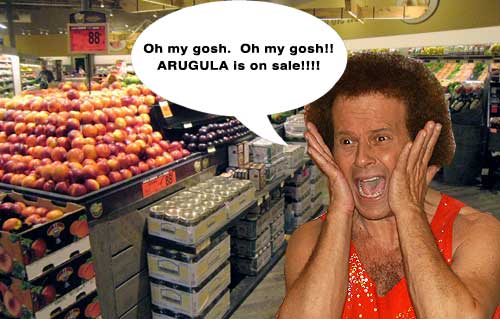 You have to admit that it does seem like Richard Simmons is missing right?  The fitness guru, now 68, used to be a fixture on television and radio shows.  The thing is, it didn't look like he was slowing down at all.  In fact Simmons is a perfect personality for today's internet and culture.  Can you imagine how great he'd be in Geico commercials?  A Richard Simmons Facebook page would definitely rival that of George Takei's.    Think about how great he'd be making cameos in all kinds of retro videos or even in movies.  Something doesn't add up.  There's a possible answer to all of this.  He's being held hostage.
At least that's what his rep has said in the past and is saying now.   And to try to figure it all out there's even a podcast entitled "Missing Richard Simmons."   According to People magazine, Mauro Oliveira — a longtime friend and former masseuse — repeated his claim that Simmons is being held hostage by housekeeper Teresa Reveles. Simmons' rep, Tony Estey, denied the claims. He told People magazine they are a "complete load of crap."
Oliveira claims that the last time he saw Simmons, which was in May of 2014, he was very weak and trembling. Oliveira said Simmons told him he could not see him anymore. Oliveira said when he tried to talk to Simmons further, Reveles stopped him. "She realized that I was in the house, she started screaming like a witch, 'No no no no, get out, get out! I don't want him here!' Richard looked at me and said, 'You got to go.' I said, 'Really? Is she controlling your life now?' and he said yes. And that I have to leave."
What do you guys think?  Do you think that Simmons is being held hostage or that he wants to lead a more private life?  I think leading a private life sounds way more logical than a housekeeper holding him hostage but it's certainly more fun and entertaining to go with the hostage theory.   Regardless of what's going on, I think we could all use a little more Richard Simmons in our lives, don't you?