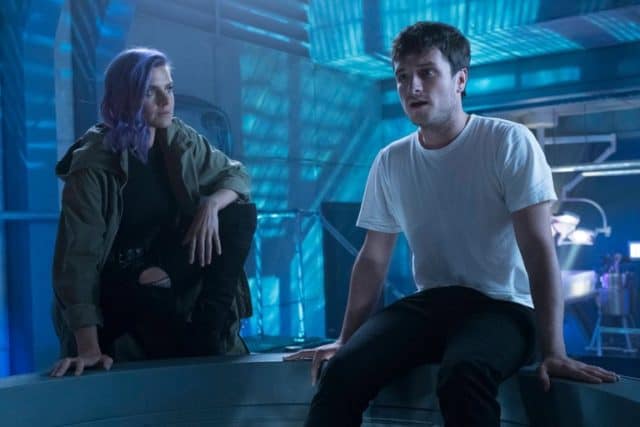 Future Man is one of the latest web series to have become available on Hulu. It is centered around a janitor named Josh Futturman who is obsessed with a single-player shooter called Biotic Wars. As it turns out, the shooter is a recruiting tool for an army from the future, which explains the name of the web series. Overall, Future Man is an action-comedy from Seth Rogen and Evan Goldberg with a somewhat tenuous connection to video games, meaning that people who are interested in any one of those elements might want to consider checking out the web series in their spare time.
What Are People Saying about Future Man?
So far, there has been a somewhat mixed response to Future Man. For example, more than one reviewer has mentioned that it relies on its rather bawdy sense of humor, not least because there isn't much else to it. Theoretically, Future Man pays homage to other works by making a constant stream of references, but in practice, this is nothing more than regurgitation that reminds people that there are other better works that they could be watching instead. Still, there is a wide range of people out there with a wide range of tastes, meaning that the web series could prove interesting to those who like that kind of humor, particularly if they like a bit of edginess to their comedic content as well. Otherwise, well, suffice to say that people who want their entertainment to either examine or otherwise make use of their conceits should search elsewhere.
Speaking of which, it should be noted that Future Man has some moments that seem to show a somewhat questionable understanding of video games. For example, Biotic Wars is played using a mouse, a keyboard, and a joystick, which is rather excessive to say the least. However, it makes up for this to some extent in that it gets fandom, with the result that characters who are depicted as being fond of video games show none of the usual stereotypes. Something that might come as welcome news to those who are perplexed by movies and TV shows that seem to look down on gamers even while they are attempting to secure said individuals as their viewers. Unfortunately, video games aren't actually that important in Future Man, meaning that once again, people who want video game-themed content should search elsewhere.
Should You Watch Future Man?
Summed up, Future Man has some issues. There is nothing wrong with watching something brainless for fun, so people who know that they like dick jokes and the like should consider checking it out when they have the time. Likewise, even if people tend to want something more from their entertainment, there is no harm to giving the web series either a one-episode or a two-episode test. Whatever the case, interested individuals should know that Future Man consists of 13 episodes that run between 27 and 35 minutes each, meaning that it shouldn't take that much time to give it a test before making a final decision to continue watching it or not.