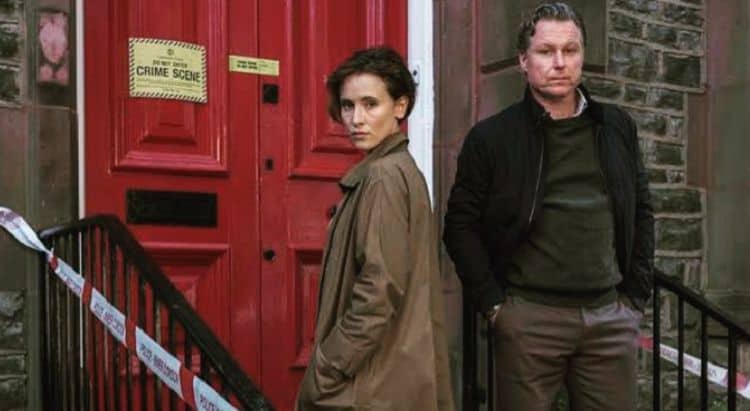 In just ten years, Peri Baumeister has managed to go from an unknown up-and-coming actress to an international star. Born and raised in Germany, Peri got her start in German productions and eventually started working on English-language projects. Her natural ability to capture viewers' attention is something that no one can deny. As a result, she has been able to build a solid resume that now includes more than 30 on-screen credits. Although many of her more recent roles have been on TV, she hasn't forgotten about the big screen. She currently has two film projects in the works that her fans are sure to love. Keep reading for 10 things you didn't know about Peri Baumeister.
1. She Isn't The Only Actor In The Family
There are lots of creative people who grow up in homes where their creative energy is frowned upon, but that wasn't Peri's reality. Peri is lucky to come from a family where creativity is highly encouraged. Her father, Edwin Noël, was a well-known German actor. Peri's half-sister, Rainer Strecker, is also a talented actress.
2. She's Formally Trained
It's obvious that performing is something that Peri was born to do, but that doesn't mean she hasn't had some help along the way. She studied acting at the Prince Regent Theatre in Germany. During her time there, she also appeared in several theater productions.
3. She Loves Fashion
Peri may not technically be a model, but that doesn't mean she can't still be a fashionista. Any time Peri steps out for an event or a special occasion, you can bet that she's going to look great. She loves fashion and she has a great sense of style. She isn't afraid to try new things and switch it up with fun patterns and colors.
4. She's Passionate About Human Rights
Once people reach a certain level of success, it can be easy for them to detach from the things that impact 'regular' people. Peri, however, hasn't lost touch with the world around her. She is a very strong supporter of human rights and believes that everyone should have access to food and clean water.
5. She Likes To Travel
The world is such a big and beautiful place, but most people won't get to see much of it. Peri, however, is one of the lucky people whose career has given her the opportunity to do lots of traveling. Over the years, Peri has gotten the chance to visit different parts of the world. She always looks forward to learning about different cultures and trying different foods.
6. She's Relatively Private
Once people reach celebrity status, it can be hard for them to keep their personal lives out of the spotlight. Despite the way celebrity culture often invades people's privacy, Peri has done a good job of only revealing what she wants the world to know. That being said, there isn't much information out there about her private life.
7. Fans Weren't Happy With The Way She Left The Last Kingdom
Peri's big break in the United States came in 2017 when she was cast in the TV series The Last Kingdom. Sadly, her character's time on the show didn't last long. Her character, Gisela, died after giving birth and lots of fans simply weren't feeling the way she left the show. In a Reddit thread about the series, a user named Shithappens0786 said that they wished Gisela's death was handled differently.
8. She Likes Taking Pictures
Peri has spent all of her professional career being in front of the camera, but in her free time, it appears that she likes to see things from the other side. Although she might not think of herself as a photographer, Peri likes to take pictures and she has a great eye for capturing nice shots.
9. She Enjoys Reading
When you work in a busy industry, it can be nice to use your downtime to do things that are relaxing and peaceful. For Peri, reading is one of those things. Peri enjoys reading when she gets the chance. Every once in a while, she will share a photo of some of her book collection on Instagram.
10. She Didn't Think She Would Get The Role In Tabu
The audition process can be very overwhelming, especially when actors are just getting started. The chances of rejection are high and there can be some uncertainty along the way. During an interview with Film Reporter, Peri confessed that she was nervous she wouldn't get the role in Tabu: The Soul Is a Stranger on Earth, but she was overjoyed when she did.