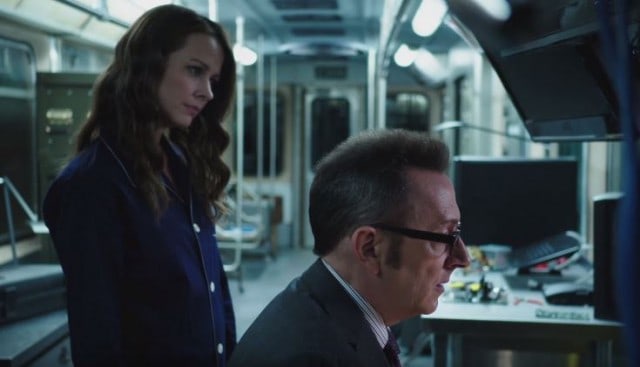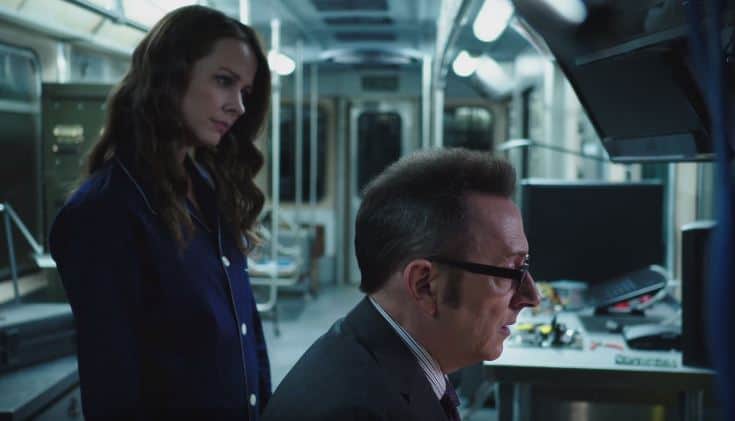 Person of Interest was one of the many shows in attendance at New York Comic-Con this weekend. Even though the series isn't currently airing right now, its panel provided fans with a fun, sneak peek at Season 5, and it's pretty clear from what goes on in this teaser (which features Finch, Reese, Root, and Fusco) that the Person of Interest cast had a blast making it.
While this two-minute video doesn't reveal much in the way of spoilers for Person of Interest's fifth season, we do have some details regarding the show's next chapter. The biggest news, which was widely reported back in August, is that Sarah Shahi (who was in attendance with the rest of the cast at New York Comic-Con) will be back in essentially a full-time role in Season 5, as she's set to appear in "eight or nine" episodes.
Person of Interest stars Michael Emerson, Jim Caviezel, Kevin Chapman, and Amy Acker, and Season 5 is slated to kick off at midseason on CBS. Despite rumors that this will be the show's final season, the network has not made any type of official announcement regarding when Person of Interest will end, so here's hoping that we'll get a lot more of Finch, Root, Reese, and even Shaw in the years to come.
Check out the Person of Interest Comic-Con video below, and be sure to comment and let us know what you though of it.