Looks like the Unknown are about to get a little more unknown. After dismal ratings, and a failed experiment in dropping its timeslot back a couple of hours, NBC is moving Persons Unknown to the Saturday night graveyard starting July 17. The show will air opposite FOX's Cops, which is sure to dent the low-rated freshman mystery series already tiny viewing figures.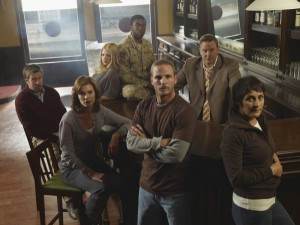 With the entire 13 episode first (and likely last) season filmed and in the can, fans can at least hope to see it to the end in some capacity, whether that be on the air, or streamed online via NBC (or Hulu), is yet to be seen.
Are you disappointed that the summer mystery series is unlikely to live on beyond a single season?