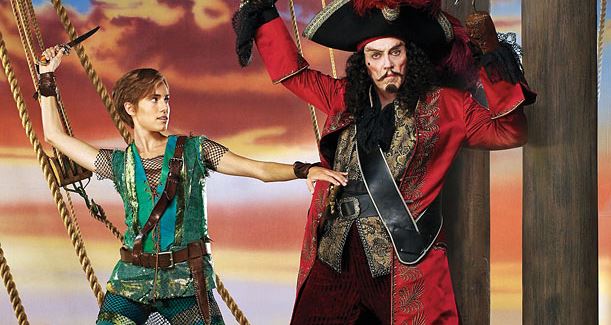 We've got our first look at Christopher Walken as Captain Hook in NBC's Peter Pan Live! and to be perfectly honest, I didn't even recognize him.
Yes, folks, underneath all that makeup, the wig, and the hat is Christopher Walken, who will be playing the arch nemesis to Allison William's Peter Pan when the newest NBC musical production is performed this winter. The photo was posted by Peter Pan Live! executive producer Neil Meron on Twitter earlier today. People, like myself, have been anxious to see how Walken would look (and act and sing) since his casting was announced over the summer.
"He might really be a song and dance man at heart," NBC Entertainment chairman Bob Greenblatt said about Walken when the network announced the news back in July. "He's fearless as a comedic actor and always comes to play. I guarantee you he's going to bring his own spin to Captain Hook. He might be the first tap-dancing Captain Hook."
"I started my career in musicals and it's wonderful after all this time, at this point in my career, to be in this classic musical I watched as a child and to work with Neil Meron and Craig Zadan again after Hairspray," Walken said in July. "It's a chance to put on my tap shoes again."
More recently, Walken told Entertainment Weekly today that his co-star Allison Williams is "wonderful" and the he can "suspect that she can really sing." But what about Walken's owning singing abilities?
"I'm not a good singer," Walken tells EW. "The songs are done almost like patter. Think Rex Harrison in My Fair Lady."
In addition to Williams as Peter Pan and Walken as Hook, the cast of Peter Pan Live! also includes Christian Borle (Smash) as Mr. Darling/Smee and Broadway actresses Kelli O'Hara and Taylor Louderman as Mrs. Darling and Wendy, respectively. The musical still has not cast Wendy's two younger brothers, Michael and John.
NBC will be air the live performance of Peter Pan, which first opened back in 1954, on Dec. 4. Here's the full image of Walken from Meron's Twitter.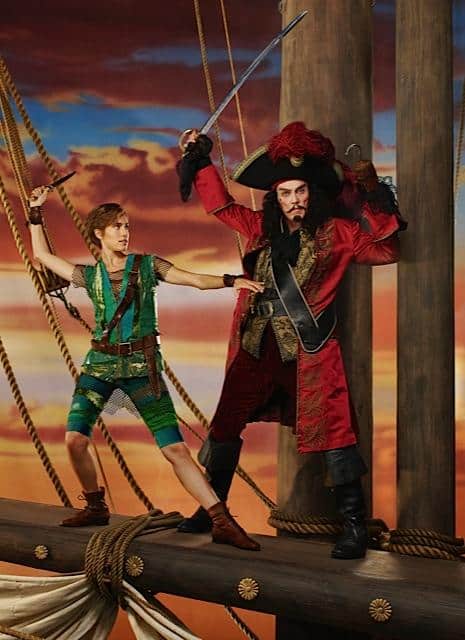 Photo via Twitter