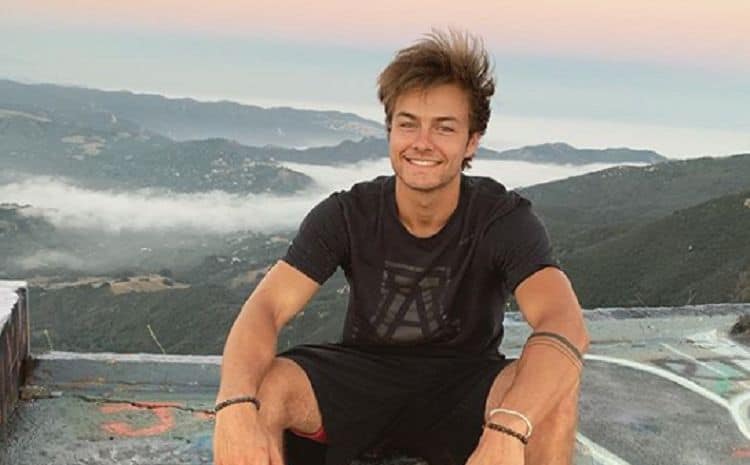 We've all seen and heard horror stories about how Disney stars have grown up to deal with all sorts of issues. However, Peyton Meyer has managed to make the switch from child star to adult talent with absolute ease. Peyton became popular when he was cast as Lucas Friar in the series, Girl Meets World. After the show's cancellation in 2017, he found a few other small roles before getting a main role in the TV show, American Housewife. Not only did American Housewife introduce him to a new audience, but it also showed that his child stardom wasn't just a fluke. Peyton is here to stay, and his fans love to see it. Continue reading for 10 things you didn't know about Peyton Meyer.
1. He's Adventurous
Everyone has a different idea about what it means to enjoy life. For Peyton, the best way to live life to the fullest is to get out and explore. He loves to go on all sorts of adventures. When he isn't filming or rehearsing, he's probably hanging out with his friends and doing things like hiking, swimming, and doing donuts in the desert.
2. He's From Las Vegas
Peyton was born and raised in Las Vegas. While Sin City is great for a lot of things, it's not necessarily the best place to to build an acting career. When Peyton decided that acting was what he was passionate about, his mother drove him back and forth to California for auditions. Fortunately, all of those trips paid off.
3. He's An Avid Traveler
Peyton's adventurous nature isn't restricted to when he's at home. He also loves to explore other parts of the world. He is fortunate to be in a line of work that allows him to have the time and the funds to travel often. Some of the places he's visited include Mexico and the Netherlands.
4. He Has A Great Relationship With His Parents
Being a child in the entertainment industry can be a very overwhelming experience. Many of these children end up going down the wrong path because they don't have anyone who truly has their back. Luckily for Peyton, that's something he's never had to worry about. He has a close relationship with both of his parents and they've always been supportive of his goals.
5. He Played Baseball
Peyton spend a good chunk of his childhood in the spotlight, but before the fame he was just a typical kid. He grew up playing sports and was especially involved with baseball. He even played on a travel baseball team in his hometown. In 2014, he also tweeted that his favorite baseball team is the New York Yankees.
6. He Got His Start In A Disney Commercial
Most viewers were introduced to Peyton in 2014, he had actually been acting for a while before that. He actually got his start in a commercial for Disney. Although commercials may not seem like a big deal, they're a great starting point for many actors because they can help them gain large amounts of exposure.
7. He's Worked With James Franco
Even though Peyton is still very early on on his career, he's already gotten the chance to work with some really big names. At the beginning of career, he starred in a short film that was directed by James Franco. Unfortunately, we haven't been able to track down any specific information about the project.
8. He Loves Giving Back To Others
Peyton is a very compassionate person who loves using his platform to help others. In 2017, he connected with a young cancer patient named Leilani Lahey. Leilani, who had always had a crush on Peyton, was hoping to get a chance to meet the young star. Peyton was able to grant her wish and visited her at the hospital. Sadly, she passed away in May 2017.
9. He Showed His Support On Black Out Tuesday
Celebrities have large platforms, but many are afraid to use them to speak out on certain causes. Lots of celebrities are afraid they'll alienate some of their fans by expressing certain opinions. However, Peyton isn't scared to speak up about what's important to him. On June 2, he participated in a virtual show of solidarity with the Black Lives Matter movement by posting a black square on Instagram in honor of Black Out Tuesday.
10. He's The Youngest
Peyton is the youngest of three children. Ironically, his two older brothers share the same names are a pair of Disney's most recognizable former stars, Dillon and Cole. Dillon and Cole also played baseball, however, it's unclear what they are currently doing.