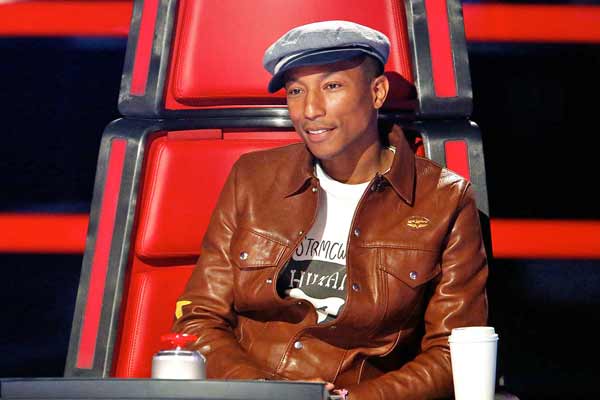 While we're not particularly a gossip site, this entertainment news was most certainly worthy of mentioning.  Pharell Williams and his wife Lelen Lasichanh have three brand new reasons to be happy today.  The singer and his wife welcomed triplets.   While the babies arrived earlier this month, news of their birth hasn't been released until now.   "Pharrell, Helen and Rocket Williams have welcomed triplets. The family is happy and healthy!" his rep says.
There are no details on the gender or names of the babies but apparently the children, mommy and daddy are doing well.  Williams and Lasichanh who got married in 2013 already share a child together by the name of Rocket Ayer.  News of their new pregnancy broke September of 2016 when Helen showed off her baby bump at a public event.  The model and designer was with Williams for 4 years prior to their marriage.   When asked about his wife Williams told Savannah Guthrie
"It's awesome." The bestie thing is awesome. Every night is like a sleepover."  Looks like the couple have added a few new parties to the sleep over.  And for the next few months something tells us mom and dad won't be getting much sleep.  Triplets are a whole lot of work!  However, if there's anyone that can handle it, we're sure the upbeat Williams and his wife are up for the challenge.
Here's wishing their growing family health and happiness in the years to come.