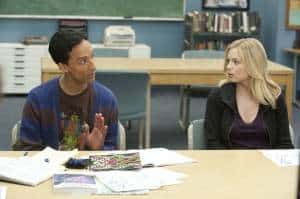 The Community study group decides to enter the world of Dungeons and Dragons on the February 3 new episode of the show, and Abed takes the lead for the journey. Charley Koontz will be making a guest appearance on this episode when Jeff becomes concerned about his character being a loner.
To help him with this, Abed proposes inviting him to play a game of Dungeons and Dragons. Unfortunately, the group doesn't invite Pierce to play and when he finds out about the game, he decides to butt in and try to take over.
NBC has released several promo photos for the upcoming February 3 episode of Community. Check them out below.
[imagebrowser id=866 template = flipped]