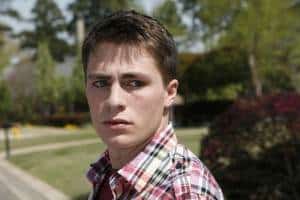 ABC is launching a bout of hot new summer programming, in an attempt to make summers the breeding ground for more great scripted TV. Last year, they tried to do this with the Canadian astronautical series Defying Gravity, which was one of my favorites until it was cancelled due to low ratings. However, ABC is trying again with several new shows that will take over the timeslots of their major shows after their seasons conclude.
One such show is the new series The Gates, which will be ABC's response to the CW's The Vampire Diaries. The Gates, however, is less creature specific than Vampire Diaries, in that it centers on a myriad of supernatural creatures. There are werewolves, witches, vampires. In fact, it sounds like a True Blood meets Desperate Housewives situation. Here's the show's press release:
THE GATES – PREMIERES SUNDAY, JUNE 20 (9:00-10:00 p.m.) – Nestled inside a private mountain community are The Gates. The image of perpetual suburban bliss, each street is lined with perfectly manicured homes protected by the massive iron gates, but a dark and delicious secret is buried just beneath the surface of this picturesque neighborhood.
There are even more "dark and delicious secrets" than just the one mentioned in the press release. After all, with all those creatures, having just one secret would be a bit of a letdown, wouldn't it?
You can check back in to TVOvermind for more information on The Gates and ABC's other summer shows. In the meantime, check out these new promotional photos from The Gates.
[imagebrowser id=461 template = flipped]