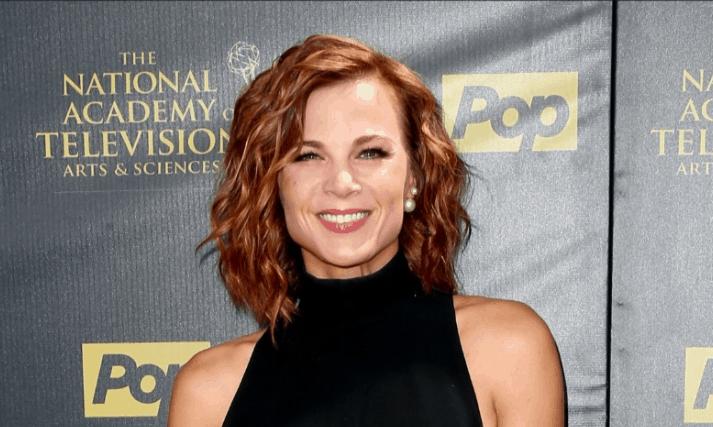 Young and the Restless fans love when they get to watch someone make some crazy mistakes from time to time, and so do we. We love so much when they make things crazy, and that's what we love about Phyllis. She is the type of woman who makes you wonder what is going on in the world, what people are thinking, and she's always working on things that don't make a lot of sense. But, she's also working hard to make things right — for her. She's not concerned with anyone but herself, and that sometimes even includes her own child. She's a woman who has, will, and never wants to do anything but look out for number one. And we sometimes forget just how far her story goes back.
Her Great Love
We think it's Jack Abbott. We know that they have a long history together and that she has a lot of great loves, but they are our favorite great loves. This is one couple who is so good together that we cannot even handle how amazing they are. But, while they are not together now, they probably never will be, and their past is kind of sordid. They began sleeping together when he was with someone else, but she was merely looking to pass information to Victor that she felt she could get by sleeping with him. They would eventually be found out, and she would not see him again in a romantic setting for years. Then they both used one another to get information about the other, and that's when they did fall for one another. But, it didn't work out.
She's Always Had Goals
She might have come into the scene when she was just a young woman who was working a data entry clerk's job in her world, but she was able to change the game as far as the eye could see. She was able to make things work for herself, and she was able to get things to work in her favor. She managed to change her life to the point that she was able to work her way up the corporate ladder to take over positions as CEO of major companies in both the Abbot and Newman families, and she was able to do that in other companies, too. She's powerful, strong, and she's always looking to make the most of her own life in her own way. She's like that.
She's Never Rapidly Aged
If there is one thing it's almost impossible to do in a soap, it's remain the same age. But, we cannot tell that she's ever been aged in a rapid setting at some point in her life. It was said she was born in 1974, and she was 20 when she came into the show in 1994. That's something special, if you ask us. She's a woman who doesn't need to be aged to make herself more interesting, which is not a problem other people seem to have around here. She is a woman who has had a lot on her plate, and we think she's done a wonderful job of things.
She Lied about Her Son
Does anyone remember the time she was able to convince a famous Rockstar he was the father of her child? She lied to this man and told him he was the father of her baby, Daniel. It was Danny Romalotti, whom she was able to kidnap and drug one night so that she could make it look as if they had a relationship that night. And she was able to make him think that he was the father of her son, whom she also named after him, even though he clearly was not the father of her child. We still cannot decide if she was just a total mess or if she was obsessed, or if there was something else going on around there. How does she seem so together in other areas of her life, but she's able to kidnap and drug a Rockstar and set the stage to make it look as though they spent the night in bed together? How does that work? She's insane.