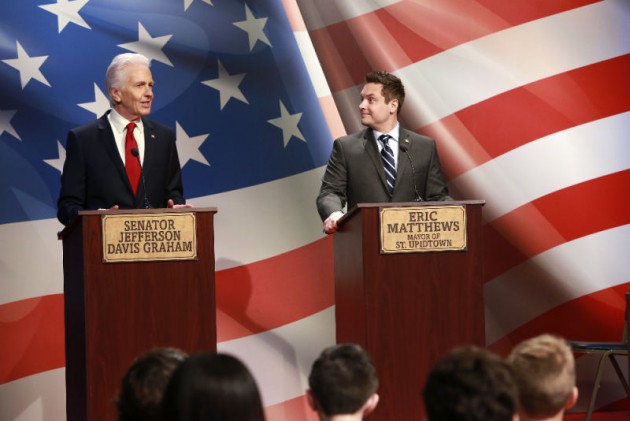 A brilliant message for the generation of tomorrow, coupled with the surprise return of yet another BMW fan-favorite, made the latest episode of Girl Meets World the best yet.
Just when I thought Girl Meets World couldn't get any better, the show went political. This was both a bold and brilliant move, given the upcoming presidential election. Today's politics have become so much more about choosing a side, about who is right and who is wrong. Girl Meets World displayed a powerful message (albeit with a couple of political stretches and kid-friendly jokes) about what politics are supposed to be about.
Quick Recap: Eric Matthews (Will Friedle) returned this week on Girl Meets World to ask his family for help running for New York State Senator. Yes, I know giving that much power to a man who eats cereal without a spoon and walks around like a caveman half of the time is highly unrealistic, but let's focus on the simpler message in the meantime.
Simple message from Eric Matthews: "People who do bad things shouldn't be in power." Political points that were focused on in this particular episode were the unjust cutting of school budgets, making a clean Earth, and looking out for the little guy. Eric covered these points with an emphasis on making changes for our children. When questioned about how he can speak for children when he hasn't raised any, the child Eric once considered adopting in Boy Meets World stood up. Little Tommy, not so little anymore, brought tears to everyone's eyes as he described how Eric selflessly gave him up so that Tommy could have a better life. Eric Matthews did truly understand what it meant to love a child enough to do what was best for him, even if it meant breaking his own heart.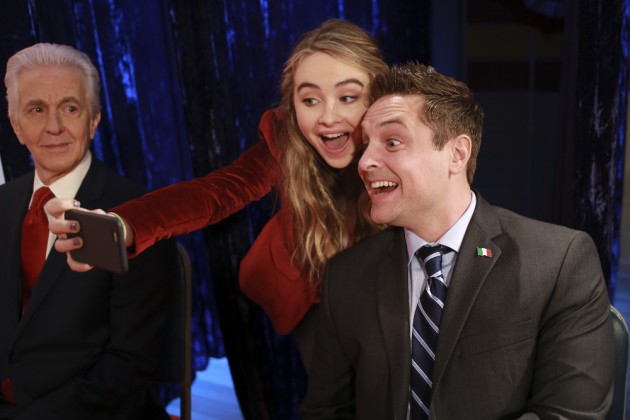 Cory Matthews had a large part to play in this week's message as well; he actually even taught some history! Cory made the point that once upon a time, the country thought that JFK was a long shot against then opponent Richard Nixon, but the first televised presidential debate turned the tide. We all know how that story ended, inspiring generations for decades to come. In the 21st century, the media is 1,000 times more powerful than it's ever been. Children under the age of 18 may not be able to vote, but they still have the power to inspire, to educate, and to motivate those older than them to stand by a principle and make their vote count.
So what should politicians, parents, and children take from this episode of Girl Meets World? We've forgotten. We've forgotten what it is we're really fighting for, fighting the day to day battles only for today, and that blame is on everyone. What we're supposed to be fighting for is for tomorrow, for the future of generations to come. They are the ones who have the most at stake, who will either benefit from our successes, or suffer from our mistakes. Not enough is being done to reach out to the kids who don't care. The kids who do care are told their opinion doesn't matter, that they're too young to possibly understand politics. Herein lies another great point for everyone: "Teach us to care…[to] have a message."
Let us follow this advice starting now. #HaveAMessage
[Photos via Disney Channel]