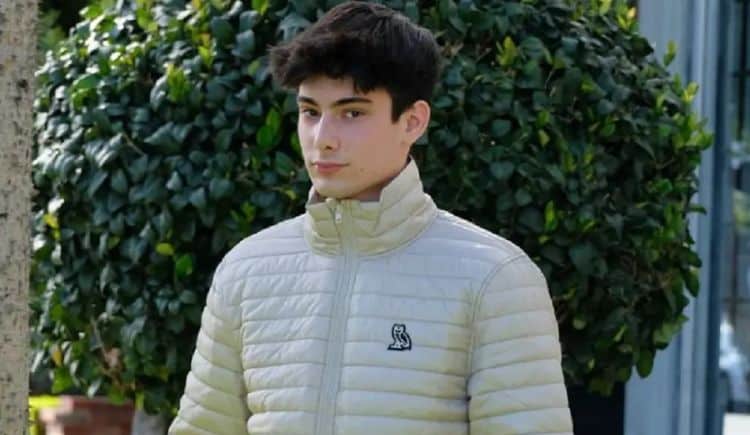 Typically, building a large following on social media can be a very grueling process. In some cases, people can spend years posting before they start to get a dedicated following. Fortunately for PoloBoy, that wasn't how things went for him. Within less than a year of starting his TikTok account, he started to see lots of success. Now, less than two years after getting started, his following is well into the millions and the numbers are continuing to grow. PoloBoy is best known for his comedic videos although things recently took a much more serious turn when he revealed that he is a father. While he did admit to having a child, he also asked that people respect his privacy. Of course, this only made many people more curious about him. Here are 10 things you didn't know about PoloBoy.
1. He Didn't Plan On Becoming Popular On TikTok
There are some people who start posting on social media with the sole purpose of eventually becoming famous. That wasn't Marco's plan, however. When he joined TikTok, he did so simply because he thought the app was funny and he wanted to get involved. He had no idea that involvement would eventually lead him to online stardom.
2. He's A New York Native
Marco was born and raised in New York City and he attended Manhattan/Hunter Science High School. Although Marco is very proud to be a New Yorker, he also doesn't plan on living in the city forever. Instead, he believes that he would be able to adapt to life anywhere.
3. He Has More Than Three Million Views On YouTube
When most people think of PoloBoy, TikTok is the platform that usually comes to mind. However, that isn't the only place where's built a strong platform. He also has a YouTube channel where he uploads a variety of videos. In addition to having 200,000 subscribers, PoloBoy's YouTube channel also has more than 3 million views.
4. A Designer Belt Was The First Thing He Splurged On
Once PoloBoy started making money, he couldn't help but spend a little. While talking to DRT, PoloBoy said, "In 2018, I splurged on a $300 designer belt by MCM. It was a terrible financial decision because at the time I was only making about $500 a week—so that was way out of my budget. But luckily, I really take care of my clothes and I haven't gone shopping for a significant amount of new clothing since."
5. He Has An Account On Cameo
If you or someone you know is a huge fan of PoloBoy, you now have the opportunity to give a video message directly from the man himself. PoloBoy sells personalized video shoutouts on Cameo for $20. These videos can make great gifts for birthdays, graduations, and other occasions. People can also pay $2.99 to direct message him.
6. He's Worried About Global Warming
PoloBoy likes to keep his platform more on the comical side, but there are some things he's serious about. During his interview with DRT, PoloBoy said, "My biggest fear is 100% global warming. I often think about my future kid(s). I want to be able to drag them in a sled across the snow after a big storm in New York City—like I did as a kid. I have so many fond memories that involve being outdoors in the winter. I hope we can prioritize climate change and that they will be able to have those kind of moments, as I did."
7. He's A Gamer
Making funny content isn't the only thing PoloBoy likes to do online. He also loves sharing video game related content. He enjoys playing games such as War Zone and Among Us and he's got some serious skills. Sometimes, he even likes to play against his followers.
8. He Loves Connecting With Fans
No social media influencer would be where they are without the people who support their content. This is something that PoloBoy fully understands. As a result, he has made a serious effort to build strong relationships with his fans and he likes to show them love whenever he can.
9. He Wants To Get Into Real Estate
Making online content is cool and everything, but PoloBoy has a much larger vision for himself in the future. He is a very business-minded person and he plans to put his entrepreneurial spirit to good use. During a Q&A video on his YouTube channel, PoloBoy shared that one of his long-term goals is to invest in real estate.
10. He's Bilingual
Although PoloBoy was born and raised in the United States, he comes from an Italian family. He is very closely connected to his Italian heritage. In his Q&A video, PoloBoy mentioned that he speaks both English and Italian. It's unclear if he speaks Italian fluently.