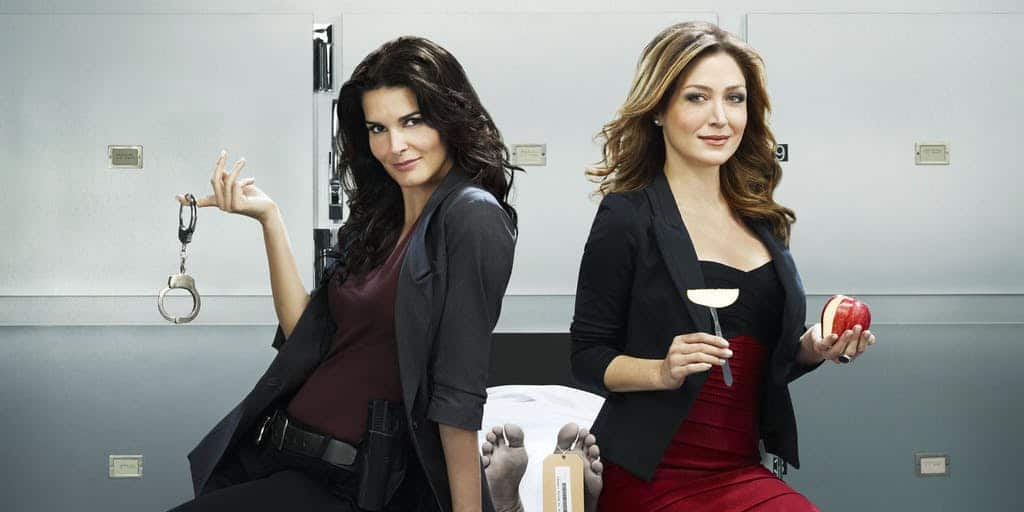 Rizzoli & Isles was an extremely popular television show that aired on TNT up until late September of 2016. Needless to say, fans were beyond disappointed when the show went off the air, not to mention a little confused. By all accounts, it seemed as though the show was enjoying decent ratings and that it hadn't lost a substantial amount of its popularity, yet it was cancelled anyway. The truth of the matter is that this is not at all uncommon when it comes to the world of television. With that being said, it doesn't make it any easier when someone is a dedicated fan and then suddenly find themselves unable to watch the show they have come to identify with for a number of years.
More recently, a lot of people that were fond of the show have had a little bit of hope that there might one day be a reboot, especially when you consider the fact that everybody else seems to be doing it these days. It seems like anybody that had show that experienced even a modest level of success is attempting to bring it back and see if they can recapture some of that magic. This causes people to ask a lot of questions, most of the time regarding whether or not their favorite show will eventually be brought back.
About a year ago, the creator of Rizzoli & Isles, Janet Tamaro, began creating a new show entitled Smoke and Mirrors for Fox. This only serves to make fans wonder about the fate of Rizzoli & Isles. Was the show really over for good? Would it ever be brought back? At the time, fans were left waiting and wondering with bated breath.
A few months ago, someone asked Jan Nash about this question. Nash was the showrunner for Rizzoli & Isles, so most people think that she probably has as good an idea as anyone on the planet about whether or not this show will ever come back for a reboot. While she didn't definitively say that it would, she didn't say that it wouldn't, either. What she did say is that if everyone else involved in the series ever wanted to do a reboot, or even a movie, she would be more than happy to do her part. She also talked about the chemistry that everyone had on set, especially between the show's stars, Sasha Alexander and Angie Harmon.
For anyone that wants a concrete answer about this question, they might still be disappointed. Unfortunately, there don't really seem to be any concrete answers, at least not right now. The fact that no one is saying that this will never happen really should be taken as a good sign, though. It means that when the timing is right, and everyone involved with the show is in a place where they feel like they can take on another project, it just might become a reality. That's a lot better than some of the other television shows that have come and gone, only to have the people involved with them say that they will not have anything to do with a reboot whatsoever.
In the meantime, fans can hope that a reboot will eventually happen. Until it does, they can always watch reruns and if they have a decent enough imagination, they just might be able to think about what the reboot might look like if and when it ever does come along. One thing is certain, this is a show that still has a rather dedicated fan base, despite the fact that it hasn't been on the air in close to two years. Fortunately, reruns are still readily available so fans aren't completely left out in the cold. If you ask any fan of a show that has virtually disappeared, it's a lot better to have reruns than it is to have nothing at all.
Hollywood has a tendency to jump on the bandwagon when they realize that a certain fad has become popular enough that they can make money off of it. That's why there are so many reboots that are currently going on. It doesn't seem like there's really any sign of this particular trend winding down in the near future, so there is a decent chance that there might be a reboot of Rizzoli & Isles before Hollywood decides to move on to something else.