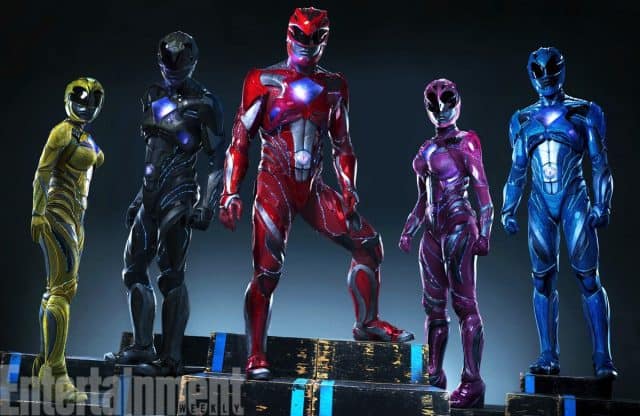 If you were a kid in the early 90's, you may have been a huge fan of the children's live action series Mighty Morphin' Power Rangers. The program began airing on FOX in 1993 and lasted for three seasons, though the series has been constantly running with new concepts and characters ever since. The series was so popular that two movies aired in theaters in 1995 and 1997. The series will once again be brought to the big screen in 2017 with the same characters that we loved over 20 years ago. It was announced a few months ago that Elizabeth Banks would be playing the villain Rita Repulsa and images of her new look were released last month.
We finally now have a glimpse of how the 5 teens will look. Entertainment Weekly released the above photo of the gang's new suits. Instead of sporting spandex suits with diamond shapes (thought the chest area will still have a diamond), the five teen superheros will be wearing outfits that the popular magazine describes as "translucent extraterrestrial armor that crystallizes around their bodies." The females rangers will even sport heels on their boots. Though the helmets may look different, they still depict the same dinosaurs Jason, Trini, Kimberly, Zack, and Billy would yell out while morphing to gain their powers. Here is a image of the original spandex costumes from season one: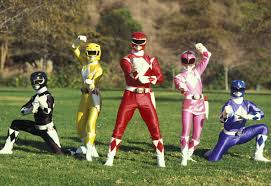 The cast for the Power Rangers' film include RJ Cyler as Billy, Becky G as Trini, Ludi Lin as Zack, Dacre Montgomery as Jason, and Naomi Scott as Kimberly. It has still not been announced if any of the original cast will appear in the film that is set to be released on March 24, 2017.
Are you excited for the new Power Rangers film? Let us know in the comments section below.
Photos by: Entertainment Weekly and FOX