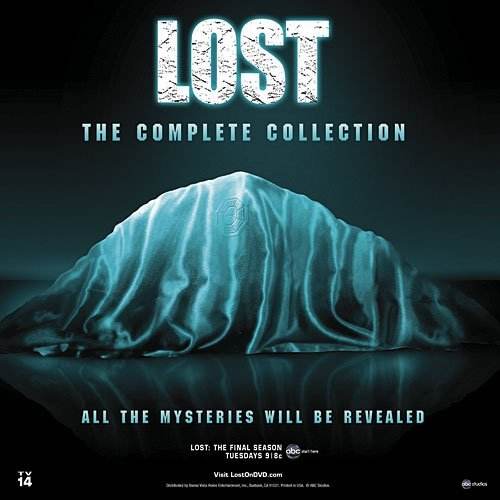 If you've been saving your pennies for the big LOST complete series set, you might need a few less pennies than you thought. Back in January, I posted that the 38-disc (36 for Blu-Ray) set would be $230 for the DVD and $280 for Blu-Ray. That was quite a bit higher than the actual prices, I'm happy to tell you. Instead, you're looking at more around a $150/$200 for DVD/Blu-Ray sets. And the best part about all of it? You can pre-order the sets right now, to be delivered when they hit shelves on August 24.
That's right. You can head over to Amazon and snag your copies of the drama for those low prices today, and you can also oogle at the awesome temporary cover art for the set, which obviously is not the final copy (but still makes me giddy with excitement).
But wait! Before you go rushing off to Amazon to order those sets, why don't you order the sets and help us out at the same time (we scratched your backs, now you scratch ours). If you use the links below to pre-order your set, you'll be able to help TVOvermind out, without paying a cent extra! What's not to like? Just click on the links below to start placing your order.
What do you think? Are you going to buy the set above (through TVOvermind, hopefully), or will you just stick with the season-only sets?