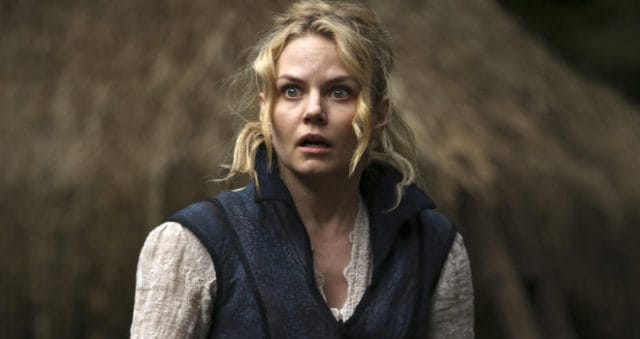 Every single website and media outlet has been reporting about Jennifer Morrison's exit from Once Upon a Time.   She will reportedly not being joining season 7 as Emma Swan and I don't want to talk about it anymore.  We get it.  What I do want to talk about is what Morrison does next.   It's a little early to speculate but I have a theory on Jennifer Morrison.  She will become the next Ellen Pompeo.  Morrison, 38, is nine years younger than Pompeo who is 47 years old.  Let's do a little comparison.
When Grey's anatomy started, Pompeo was 35 years old.  Prior to 2005 she had some roles in films and television but nothing major.    But Pompeo became a huge star with Grey's.  And now she's even admitted she wants to hang onto the role for as long as she can out of fear she won't be cast anymore as she gets older.  Now let's look at Morrison.
Morrison actually had a little more consistency early on than Pompeo.  In Morrison's 20s she had a leading role on the show House.    Oddly enough that show started one year earlier than Grey's Anatomy.   She began Once Upon a Time in 2011 at the age of 32.
Are these actresses the same in looks or acting style? No.  But they were made for television.  I don't think Morrison will pursue a huge movie career and if she does I predict that one last awesome TV role is going to come calling and Morrison's gonna nail it.  I think she, like Pompeo is a TV lifer and there's absolutely nothing wrong with that.  In fact I'm looking forward to whatever series she lands next.