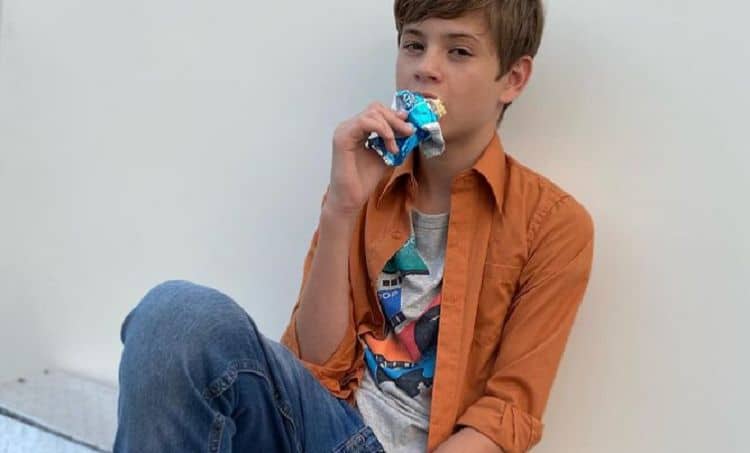 Preston Oliver isn't your typical teenager. At just 15-years-old, he's already well on his way to becoming one of the brightest rising stars in acting. Although he's been in the industry for a few years, he got his big break in 2021 when he was cast in the Disney series Secrets of Sulphur Springs. The role has introduced him to countless viewers and it's helping him build a solid foundation for the future of his career. The show has already been renewed for a second season, and its growing fan base is looking forward to seeing what's next for Preston and the rest of the young cast. Keep reading to learn 10 things you didn't know about Preston Oliver.
1. He's From Nevada
Preston was born and raised in Las Vegas. From what we can tell, he still lives in the area. He comes from a very close-knit family that includes his parents and an older brother. While lots of actors have struggled to gain the support of their loved ones, that has never been an issue for Preston. His family has remained by his side throughout his entire acting journey.
2. He Likes To Play Video Games
Sure, there are a lot of things about Preston's life that are very different from most teenagers but that doesn't mean there aren't similarities. Playing video games is one of Preston's favorite ways to spend his free time. Unfortunately, we didn't find any information on his favorite games. It would be cool if he got the opportunity to voice a video game character at some point in his career.
3. He Started Acting In Fifth Grade
Even though Preston started acting at a young age, he isn't the kind of actor who has always known he wanted to act. He didn't develop an interest in acting until he was in fifth grade. At that time, he made the decision to audition for a school play and he hasn't looked back since.
4. He Enjoys Playing Basketball
In addition to acting, Preston is also a sports fan and he particularly enjoys basketball. Not only does he like to watch the sport, but he also likes to play. He spends a lot of time on the basketball court and he's got some serious skills. That said, it's unclear if he's ever played competitively.
5. He Loves Going To Disney Land
Disney's parks are often considered among the most special places on earth, and Preston would agree. During an interview with J-14 Magazine, Preston shared that he loves going to Disney Land. Visiting the park probably feels even more special now that he's a part of the Disney family.
6. He Was In This Is Us
Since its debut in 2016, This Is Us has been one of the most popular shows on the air and Preston will always be able to say he was a part of it. Between 2019 and 2010, Preston appeared in two episodes of the show as Kevin's son. Since the show often does flashbacks and flash-forwards, there's a good chance he'll make another appearance.
7. He Can Do Some Heavy Lifting
Playing basketball isn't the only way that Preston likes to stay active. He loves hitting the gym and lifting weights. Despite his relatively small size, Preston can pick up some pretty heavy weights. Based on some of his Instagram posts, it looks like he's been working with a trainer as well.
8. He Enjoys Spending Time Outdoors
These days, teenagers are often criticized for spending too much time in front of screens and not enough time outside. Preston, however, lots being outdoors. He has lots of love for the beauty of nature and he looks forward to being able to explore and experience things in his surroundings.
9. He Has Great Relationships With His Sulphur Springs Cast Mates
Working on a TV show typically means spending countless hours surrounded by the same people. Needless to say, it's great when everyone can get along and enjoy each other's company. While filming Secrets of Sulphur Springs, Preston and his castmates formed close bonds that extend beyond the time they spent on set. No matter where life takes them after the show, they will always be able to look back on it as a good experience.
10. He Loves Dogs
For those of you out there who were wondering, Preston is a proud dog person. Preston and his family have two dogs, and he loves hanging out with them. They both have made appearances on Preston's Instagram profile and his followers seem to really enjoy any dog-related content.