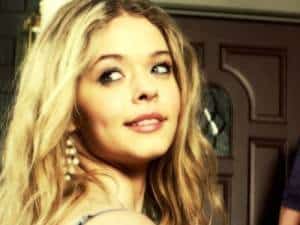 There's been a lot of Pretty Little Liars news and articles floating around since the season 2 premiere yesterday. Last night I posted a promo and photos for the next new episode of the show, which will air June 21 (view them here). Now, thanks to ABC Family, we have three sneak peeks to share with you below.
Next week's episode deals primarily with the girls pretending to stay apart after their therapist suggested this was the wisest course of action to their parents. Hanna will also be forced to deal with her returning father, while Spencer contemplates how to handle the possibility that Ian is alive and trying to discover what Melissa knows about the situation.
The first Pretty Little Liars sneak peek picks up from the last scene of the season 2 premiere and the girls are desperately trying to figure out how to handle the possibility that Ian is alive. But is someone spying on them? In the second sneak peek, the girls discuss how they should behave at school in light of their therapist's recommendation that they spend more time apart. Finally, in the third video, Toby talks how monsters live in Rosewood and discusses the next step Spencer should take regarding Ian.
You can watch the sneak peeks below from the June 21 episode of Pretty Little Liars. We've also found a few more promo photos, which we've included below. If you want to read a few mild spoilers for the next three episodes of the show, click here.
[imagebrowser id=1066 template = flipped]
clarissa @ tvovermind.com
twitter.com/clarissa373
twitter.com/tvovermind