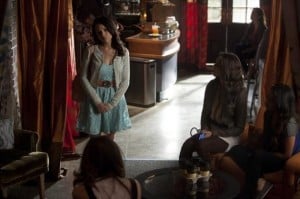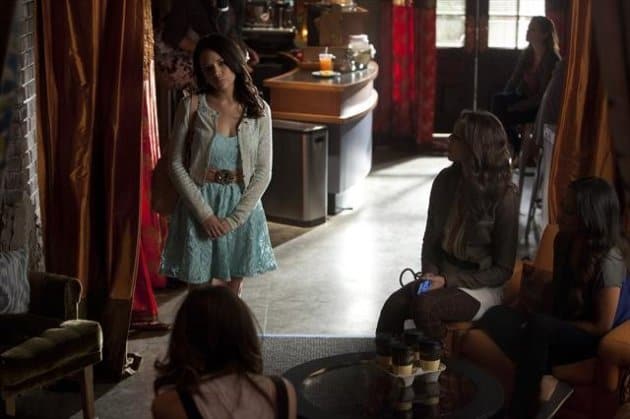 Pretty Little Liars is finally returning after a long fall/winter hiatus this week and ABC Family is giving fans a chance to unlock some special footage that isn't included in the season 3B premiere.
During the Pretty Little Liars and Lying Game premieres on January 7 (beginning at 8:00 p.m. ET/PT on ABC Family), fans can follow the Twitter account @MonaVanderwaal to receive clues.  According to the network "fans will need to decode Mona's tweets to unlock a secret video featuring footage not seen in the premiere episode."
ABC Family and the writers behind Pretty Little Liars are always handing out treats like this to fans.  During hiatus, the studio produced a special web series called Pretty Dirty Secrets that featured several recurring characters on the show as well as a new character that will appear on the show in season 3B. 
Don't miss the January premiere of Pretty Little Liars on January 7 at 8:00 p.m. ET/PT.  For some teasers from the premiere, click here.