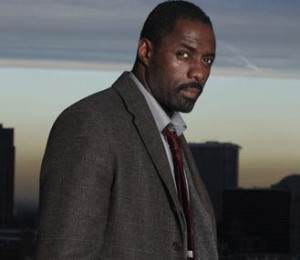 The BBC has turned out top-notch crime dramas for decades, and starting October 17, U.S. viewers will get to see the next one: Luther, which stars Idris Elba (The Wire) as the titular detective working from a script by Neil Cross (Spooks/MI-5). That pedigree alone makes it worth a look, but Luther also presents a darkly engaging narrative that is sure to leave viewers wanting more.
From the release by BBC America: 'Luther is a gripping psychological thriller driven by a brilliant and emotionally impulsive detective. A self-destructive near-genius, Luther might just be as dangerous as the depraved criminals he hunts. In each episode, the murderer's identity is known from the start, focusing the drama on the psychological duel between predator and prey.'It's a novel approach for a crime drama that should allow for great character development, the likes of which aren't normally seen on television today.
The series will follow John Luther as he's 'drawn deeper into a series of horrific murders, and the shadow of a former case threatens to bring him down. Forced to face his own capacity for violence — he struggles with why his wife left him and what draws him to Alice. As the stakes get higher and more personal, Luther's lonely path pulls him towards the very edge of temptation. Is he a force for good or a man hell bent on self-destruction?'
As if that wasn't enough, the series boasts a top-flight cast. Elba has proven time and again that he's one of Britain's finest dramatic actors with starring roles in projects like The Wire and Ultraviolet, and appears in this month's heist film Takers. His ex-wife Zoe is played by Indira Varma, who not only played marvelously in Rome, but is also joining the regular cast of Human Target this fall. They're joined by Ruth Wilson (The Prisoner), Steven Mackintosh (Criminal Justice), Saskia Reeves (Bodies), Paul McGann (Withnail and I), and Warren Brown (Occupation). The high level of talent, plus scripts from a writer who's worked on what might be the best British series in recent memory, ensures that Luther is going to be well worth watching.
The series will debut on BBC America on October 17 at 10:00 PM EST/PST. Check back here as I'll recap and review every episode of what's sure to go down as a cracking entry in British crime dramas.