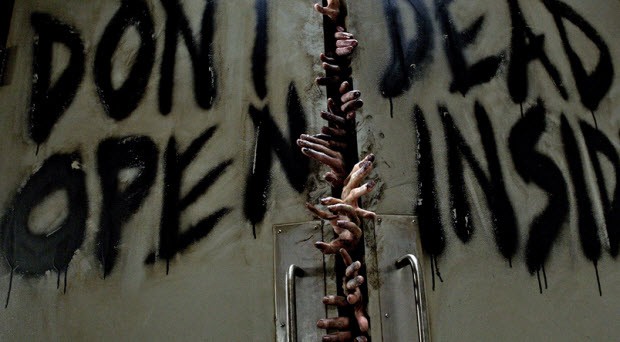 I just finished reading a really fantastic article over at Grantland, which chronicles the current issues plaguing AMC, dubbed "the zombie network." Yes, that's a reference to its current smash hit show, The Walking Dead, but as the author explains, zombie die when you destroy their brains. And with Breaking Bad gone and Mad Men going, that day is coming.
Despite the fact that AMC appears to be more successful than ever with The Walking Dead being a ratings monsters, the article doesn't believe the network has what it takes to attract the same level of quality shows like Mad Men and Breaking Bad.
"Contemporary audiences may have a (diminishing) sense of network loyalty, but they can still smell desperation; Low Winter Sun wasn't just rejected by Breaking Bad fans, it was actively resented for daring to share Walter White's rarefied desert air. It seems increasingly apt that, earlier this year, AMC quietly changed its motto from the declarative "Story Matters Here" to the almost apologetic "Something More."
The idea is that AMC can't rely on their past successes alone to move forward. They have The Walking Dead, a show plagued with creative problems that isn't going to win any awards any time soon, despite its high ratings, a Walking Dead spin-off, details of which are murky, and Better Call Saul, a Breaking Bad spin-off, but even at its best, it probably won't match the quality of its predecessor.
I highly suggest you read the entire thing, as it also has a nice history lesson as to how AMC got where they are. And paints a more grim picture about where they're going.