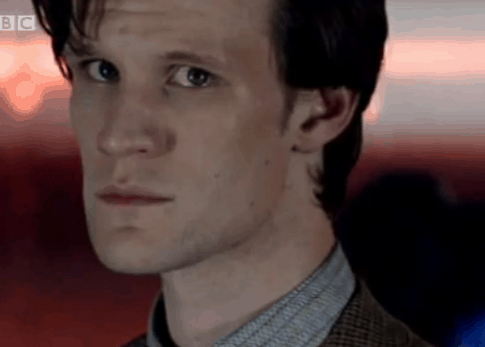 Well, David Tennant's time as the Doctor from the eponymous Doctor Who ended today with the second part of "The End of Time," which killed the Tenth Doctor and made him regenerate into the Eleventh. Since most Americans have not been able to watch the special (it premieres Saturday night on BBC America), I won't spoil the details of how the Doctor died (but steer clear of Wikipedia, because it is rife with Who spoilers).
But just because Tennant is gone doesn't mean that Who will end. As a matter of fact, it's just the opposite. The promo that you can see below shows how the show has almost been revitalized with the departure of Tennant and showrunner Russel T. Davies. It has a very different feel to it, and not just because twenty-seven-year-old Matt Smith is weilding the sonic screwdriver. New showrunner Steven Moffat is taking the show in a new direction, it seems, and, since he wrote some of the best episodes from the past two years, I'm all for whereever he wants to take the show.
Looks like we'll be seeing plenty of the Daleks in series 5, and we'll also be seeing quite a lot of the Weeping Angels, which many consider to be the most innovative villains from the new Who — they popped up in series 3's "Blink," often considered to be one of the best episodes ever (along with Moffat's "The Girl in the Fireplace" and Davies' "Midnight").
And, of course, we can't look over this preview without mentioning Amy Pond, the Doctor's new companion. It appears that she'll be taking a romantic interest in our favorite Time Lord — the two even share a smooch in the promo.
And that's not mention the Doctor's new and distinctly more violent personality. While Tennant's Doctor noticeably steered away from violent antics, Smith's Doctor seems to use it much more often — in the promo's minute of footage, he's shown punching a man and firing a gun. Not exactly Doctor-like behavior, but then again, you can't expect the Doctor to exit "The End of Time" without a little bit of the darkness he's been picking up carrying over.
Here's the promo for series five, which will begin airing in the UK in spring 2010 (it's unknown when American audiences will get to see it). Enjoy, and, as always, leave your comments below.