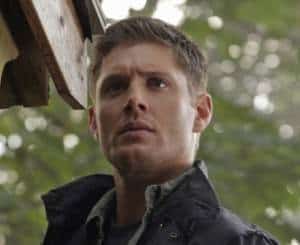 If, after the most recent episode of Supernatural, you're thinking to yourself "What could it mean when Sam said he can't feel anything? What's wrong with him?", then prepare to get your answer at least 6 times in the promo for the next new episode, which will be airing on November 5. Just to be clear, Sam does not have a soul. Castiel confirms this by doing the "reach into someone's chest while they scream their head off in order to poke around at their soul" thing he did back in episode 6.03. Also, the text in the promo doubly confirms this fact. Plus, the guy who contemplates turning Sam darkside triply confirms this fact.
I guess The CW just wants to be really, really clear about that fact that Sam absolutely, positively, does not have a soul.
Everyone got that?
Check out the trailer for the November 5 episode below. If you missed the most recent episode, you can read our review and recap here. You can also take a peek at the promo photos we've already posted for the November 5 episode.
DOES SAMUEL HAVE A SECRET?

Dean (Jensen Ackles) becomes suspicious of Samuel's (guest star Mitch Pileggi) motives, but Sam isn't sold on the idea that their grandfather is doing anything wrong. The brothers go along on a hunt with Samuel and the other Campbells, but things go terribly awry. Guy Bee directed the episode written by Andrew Dabb & Daniel Loflin.

clarissa @ tvovermind.com
twitter.com/clarissa373
twitter.com/tvovermind