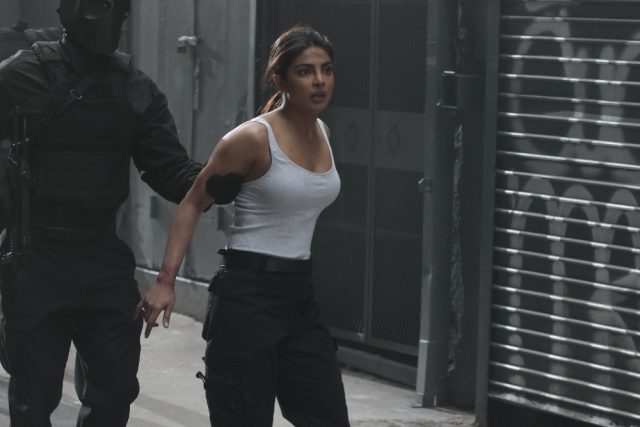 While it seems like Quantico's characters are dealing with major life-or-death decisions on a weekly basis, it will be the show itself that is making an even bigger move when it returns to ABC in January. That move is a time slot change, as the series goes from airing on Sundays to Mondays.
Beginning on Monday, January 23, Quantico will take over ABC's Monday night, 10 p.m. time slot, which currently belongs to the new Hayley Atwell drama, Conviction. ABC has opted to not order more episodes of Conviction, which will finish its Season 1 (and most likely series) run after its initial 13 episodes have aired.
It appears that Quantico will begin airing Mondays at 10 p.m. following Conviction's finale. The show's writers announced the time slot change on Twitter following last night's fall finale.
We will see your faces on Monday nights at 10pm starting January 23rd. New night. More intense than ever. #quantico.

– Quan2co Writers Room (@QuanticoWriters) November 28, 2016
It will be interesting to see how long Quantico stays at that time and night. Perhaps it could become ABC's new mainstay at that hour, like how Castle was for years before it wrapped up its eight-season run earlier this year.
Quantico fans, what do you think of the show's new night and time? Are you happy with the move, or would you rather the show stay on Sundays at 10 p.m., which has been its time slot since its premiere last fall? Comment below and let us know.
[Photo credit:Â Giovanni Rufino/ABC]