I tend to rag on Hulu a lot in these articles, but, to be fair, the majority Disney-owned streaming service does make it exceptionally easy for me to do so.  With pretty every great Disney movie or show (and, by extension, Pixar, Marvel, LucasFilm and Fox movie or show) exclusively under the thumb of Disney+, all Hulu seems to get these days are third-party licenses of niche appeal and anything not sufficiently on-brand with the more family-friendly streaming services that occupies most of Disney's time these days.  And yet, nevertheless, there is still a wealth of quality titles on Hulu to choose between, ranging from choice documentaries, foreign curiosities and mainstream odds and ends that aren't readily available elsewhere.  And as the exclusive streaming home for must-see movies like Bong Joon-ho's Parasite (2019), Cèline Sciamma's Portrait of a Lady on Fire (2019) and Josephine Decker's Shirley (2020), there's plenty to occupy your time with, during these days especially.
West Side Story (1961) – While it's true that I have never been much for studio-era Hollywood musicals, I've always had a soft spot in my toneless heart for the more modernized musicals of the 1960s and 1970s.  Far from the mindlessly toe-tapping jaunts of earlier decades, genre entries like The Sound of Music (1965), Fiddler on the Roof (1971), Cabaret (1972) and West Side Story were grounded in real-world social problems and had far more going on under the hood than mere spectacle.  Despite a few unfortunate creative decisions (such as White actors in brownface playing Puerto Rican characters), West Side Story in particular holds up extraordinarily well.  In a clever update to Shakespeare's play Romeo & Juliet, the star-crossed love of petulant youths is reimagined as rival street gangs engaged in a violent New York City turf war.  And with Steven Spielberg (supposedly still) coming out with a baity remake later this year, now is the perfect time to catch up with what all the hype'll be about in a few months' time.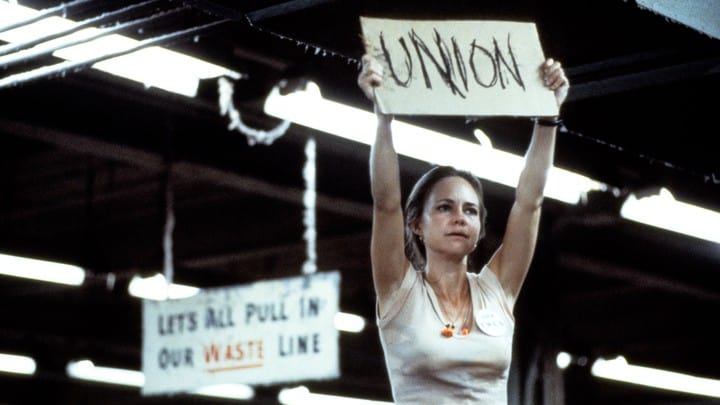 Norma Rae (1979) – There's so much love and good will thrown around for the New Hollywood movies of the 1970s I am genuinely surprised that Martin Ritt's Norma Rae doesn't have a higher public profile than what it currently enjoys (which, let's face it, is pretty much non-existent).  To be fair, all I knew about the movie growing up was that the Marcus Theater we'd usually go to had a still of Sally Field holding up a hand-written sign that spelled out "UNION" on it.  Maybe it's because director Martin Ritt never really became a household name the same way that Scorsese, Spielberg and Lucas did.  Maybe it's because the movie feels so traditional at a time when everything else felt so fresh and different.  Maybe it's because it was released the same year that saw Alien, Apocalypse Now, Mad Max, Life of Brian, Breaking Away, Kramer vs Kramer and Manhattan.  Regardless of the "why" of it all, this Best Picture nominee (and Best Actress winner) remains an affecting and iconic drama whose exploration and lionization of organized labor remains as timely as ever.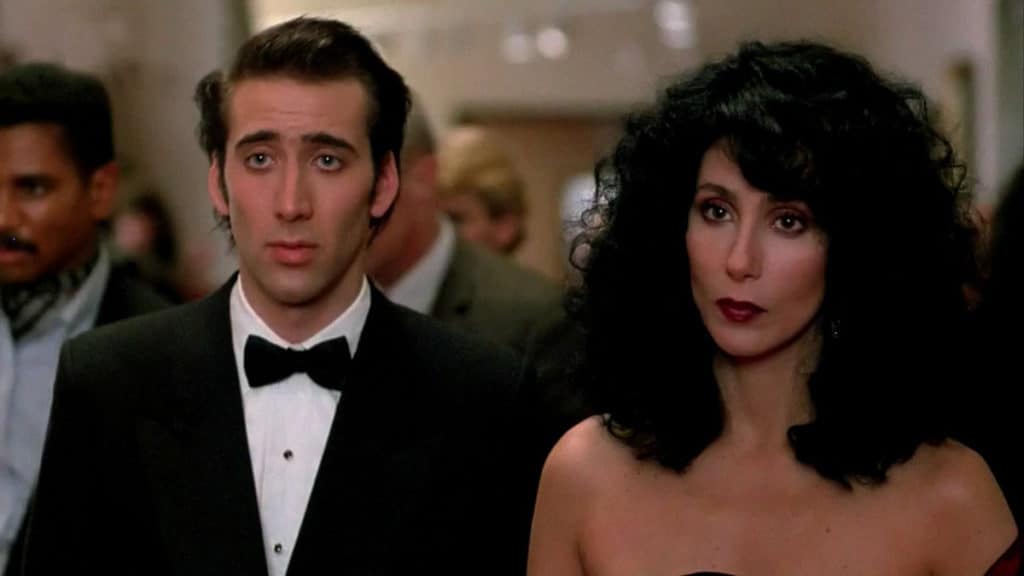 Moonstruck (1987) – Coming to the Criterion Collection this November, and available to watch on Hulu right now, is this Cher-fronted rom-com from the director of In the Heat of the Night (1967) and Fiddler on the Roof (1971).  Outside of the decade's robust blockbuster scene – which started with the likes of The Empire Strikes Back (1980), Raiders of the Lost Ark (1981) and E.T. (1982) and only skyrocketed from there – I always thought of the 1980s as kind of a boring decade in American movies.  Even under the studio system, the clockwork precision that Hollywood was able to work with certainly made up for its least interesting features, and starting in the 1990s the burgeoning indie scene offset the failings of corporate filmmaking.  But the 1980s?  There's not too much there if you don't want a four-quadrant genre movie.  But Moonstruck is different: fun, funny and featuring energetic performances from the likes of Cher and Nicholas Cage.  Especially if you need something a bit lighter to take your mind off of all the drudgery of the world right now, Moonstruck is an excellent option that you may not have bothered with in the past.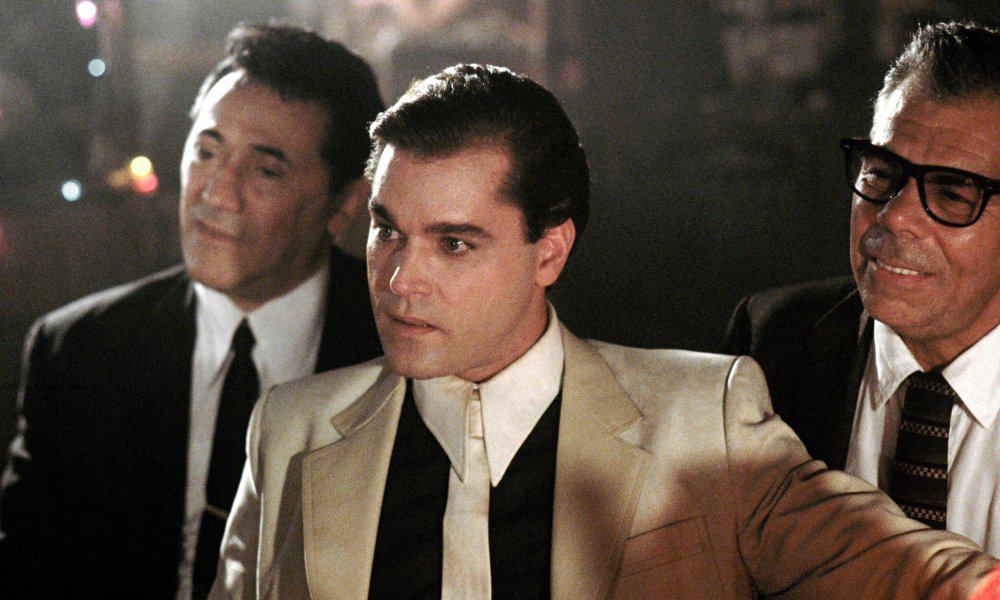 Goodfellas (1990) – Speaking of November Criterion releases, Martin Scorsese's The Irishman (2019) is also getting the boutique BluRay experience from the prestige film publisher.  The concluding chapter in a loose Gangster trilogy Scorsese put out between 1990 and last year, it takes a dark and sobering look at all the fun in games that he had previously taught us were at the heart of the modern gangster movie.  Although definitely better known than the middle and less-well-remembered installment of that story, 1995's Casino (along with 1973's Mean Streets and 1982's The King of Comedy), even Goodfellas has become bizarrely overlooked in Scorsese;s expansive oeuvre, despite the presence of Scorsese mainstays Robert De Niro and Joe Pesci and the iconic underground setting.  You can expect that many cinephiles – especially those without a Netflix subscription – are due to revisit the Scorsese gangster flicks between now and November, and Goodfellas will more than certainly prove to be the lynchpin in many a movie fan's criminal conversations over those many months.  So whether it's staying ahead of the coming discourse, revisiting an old favorite or gaining a new and nuanced appreciation for one of modern cinema's foremost auteurs, it's probably in your best interest to set aside the couple of hours necessary to take in this underworld epic.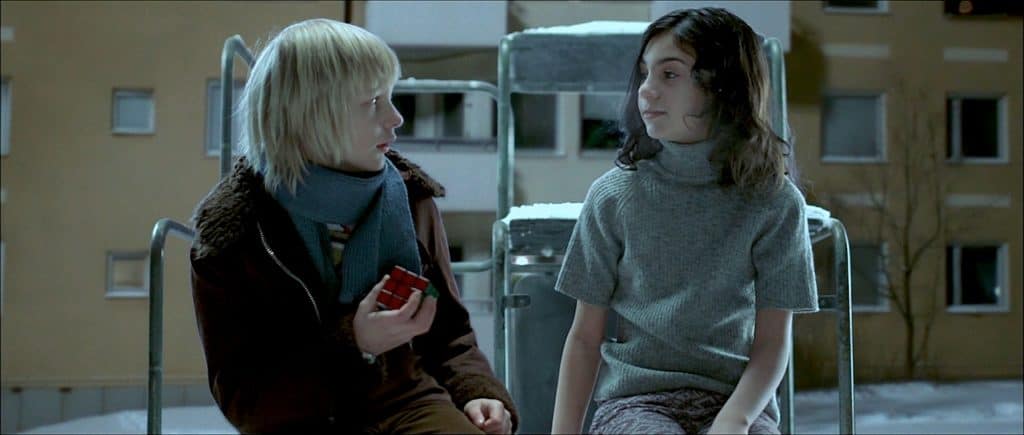 Let the Right One In (2008) – When Swedish director Thomas Alfredson set out to adapt John Lindqvist's novel Let the Right One In for the big screen, he did so with the stated intention of making the opposite of a Hollywood horror film.  And, in many regards, he succeeded with aplomb.  Pulling back where American directors would have closed in and emphasizing the human violence at the expense of vampiric assaults, Alfredson's Let the Right One In plays off as much as a drama, a romance and a coming-of-age story as it does a horror movie where a bloodthirsty creature of the night terrorizes a frigid little town in Northern Europe.  Given its unusual aesthetic approach to its subject matter, the film certainly isn't for everybody (in fact, it took me two viewings before I even so much as liked it), but those willing to engage with the movie on its own terms will find a rich tapestry of human depravity, inhuman predation and desperately rare affection, the likes of which you will hardly be able to find elsewhere.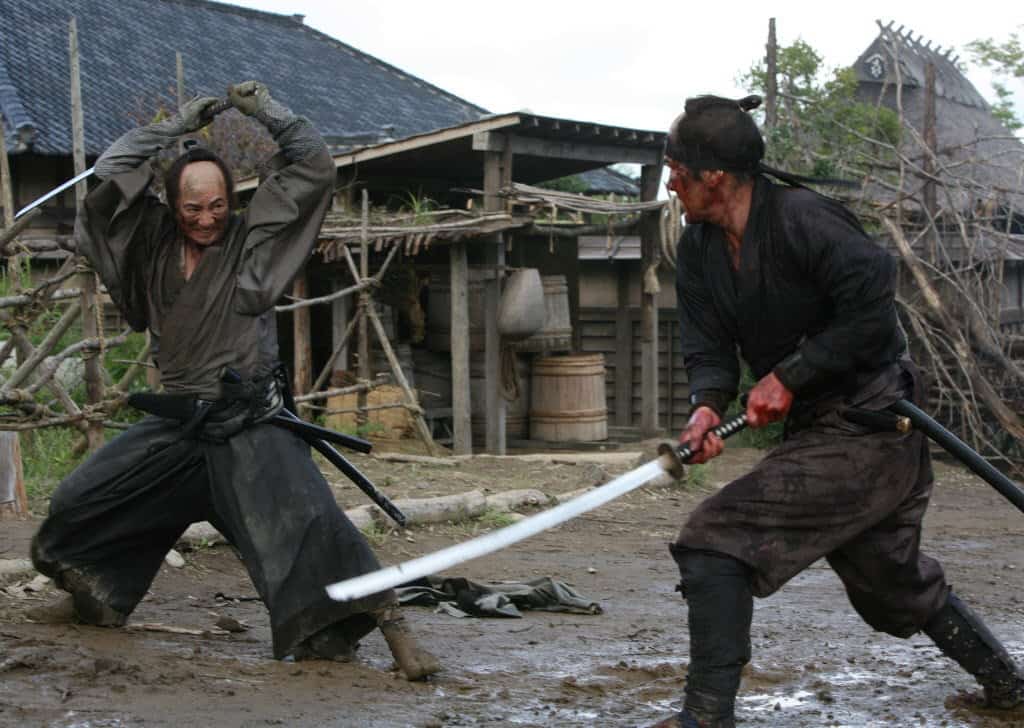 13 Assassins (2010) – Takashi Miike is a favorite filmmaker for me to recommend to the adventurous (and occasionally unaware) moviegoer precisely because the hyper-prolific Japanese director is so singularly focused on delivering the kind of unique experience that seemingly exists only in his mind.  While most will recognize him from his work in V-Cinema yakuza and horror movies (like the internationally renowned Dead or Alive and Audition, both from 1999), Miike has worked in every popular genre, medium and demographic in his native film industry for decades.  Although from the outside 13 Assassins, a period Samurai film, might seem a bit outside of Miike's wheelhouse, the end result couldn't have possibly come from anybody else.  Essentially a cross between the "few versus many" conceit of Kurosawa's Seven Samurai (1954) and the grindhouse aesthetic of the Lone Wolf and Cub (1972-1974) movies – with a sprinkling of Audition's body horror and Ichi the Killer's (2001) over-the-top ultraviolence for good measure – the result is one of the bloodiest and most visceral action movies every committed to film.