The pandemic has taught us many thing these last few months.  It taught us that education in this country is at a premium these days, that our social services are dire necessities and that entertainment has always (and will continue to) serve a necessary social function in our daily lives.  Where would we have been since march if not for streaming services like Netflix, if not for emotional outlets like Animal Crossing, if not for educational resources like JSTOR.  And with so many libraries closed down the country over due to health concerns, where would many of us have been without something like Kanopy, which works through libraries and universities in order to deliver high-quality educational materials (documentaries) and the many fine examples of classic and world film listed herein?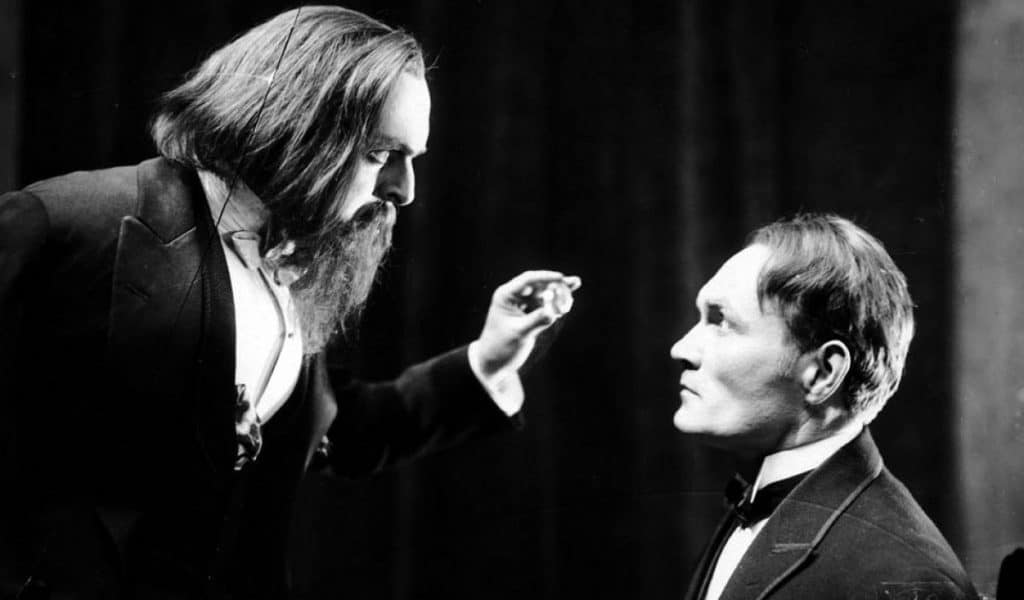 Dr. Mabuse, the Gambler (1922) – With their German Expressionism collection leaving at the end of the month, many of the more curious moviegoers out there will have little recourse when it comes to the many weird, Burton-esque films it contains.  For those with access to Kanopy, however, many of these one-of-a-kind cinematic gems will continue to be available long after they rotate out of Criterion's streaming service.  One of the more notable examples of this is legendary German director Fritz Lang's utterly bonkers 1922 crime film Dr. Mabuse, the Gambler.  The premise alone (to say nothing of its resplendent execution) more than warrants the watch.  Although a psychoanalyst by day, the sinister Dr. Mabuse moonlights as the greatest criminal mastermind in all of Germany, gambling with cards, the stock market and even men's lives to amass unconscionable wealth.  His intimate knowledge of the Human mind has likewise gifted him with the power of hypnosis, which he uses to aid in his various villainous schemes.  Oh, and his identity is completely unknown to the police because he is also a master of disguise (meaning that he can be, and often turns out to be, any random passerby on the street you never thought to look twice at).  Playing out like a madcap mix of Casino Royale (2006), The Dark Knight (2008) and Paprika (2006), Dr. Mabuse follows its arch title character through his latest schemes while a wily detective attempts to uncover his secret identity and put him behind bars once and for all.  Granted, a 4 ½ hour silent crime epic isn't going to appeal to everybody, but its division into two parts originally intended to play over two nights (to saying nothing of its dozen-or-so acts that make for fine bite-sized viewing), even the least attentive viewers out there will be able to adjust their viewing to suit their needs.  And with two sequels waiting in the wind – The Testament of Dr. Mabuse (1933) and The 1,000 Eyes of Dr. Mabuse (1960) – your entertainment needs will be well taken care of going forward.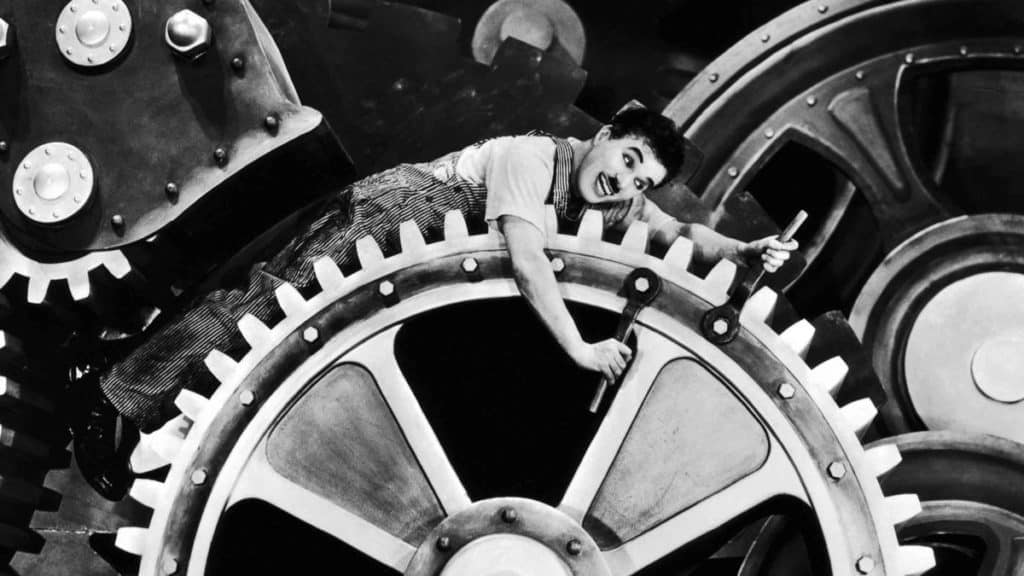 Modern Times (1936) – As much as I love them, I do understand some people's hesitance to dive into silent film.  It's so utterly alien to anything that we're used to nowadays (winking throwbacks like 2012's The Artist aside), utilizing different styles of acting, direction and even writing that modern cinema has long since moved away from.  However, intertitles, much like subtitles, are merely "a one-inch barrier" (to borrow the now-famous phrase from recent Oscar winner Bong Joon-ho) keeping you from a whole new world of film you never knew you were missing out on (the entire first four decades of the medium, in fact).  A late entry into silent cinema – coming out nearly a decade after talkies became the industry standard for Hollywood – Modern Times is both my favorite Charlie Chaplin comedy and, I think, the easiest of his resplendent canon for modern viewers to get into.  Filled with laugh-a-minute gags and biting social commentary that still feels relevant to today, the film shows off the little tramp's skill while working at the very height of his craft.
Late Spring (1949) – As beloved as it is, I can't think of many people that would call Japanese director Yasujiro Ozu;s Late Spring their favorite of that legendary director's work.  Most seem drawn toward his later post-war drama, Tokyo Story (1953), while I am personally more touched by his final film, An Autumn Afternoon (1962), which retreads so much of the same ground that Ozu covered in Late Spring, only with more than a decade of added experience to draw upon.  But while Late Spring seems to be resigned as everybody's second-favorite Ozu drama, it has forever felt like the perfect point of entry for new fans to acclimate themselves to the unique styles and rhythms that the director worked in.  A nuanced drama about a young girl who is compelled to leave her beloved father in order to start a family of her own – something that neither the daughter nor the father want, but both feel obliged to pursue for the other's sake – the thematically fertile premise lends itself to a great many, multifaceted explorations (perhaps the reason why Ozu would return to it again and again in his other works).  But what Late Spring has above Ozu's later revisitations is the presence of the peerless Setsuko Hara in the lead role, presenting us with one of her best and most memorable turns on the silver screen.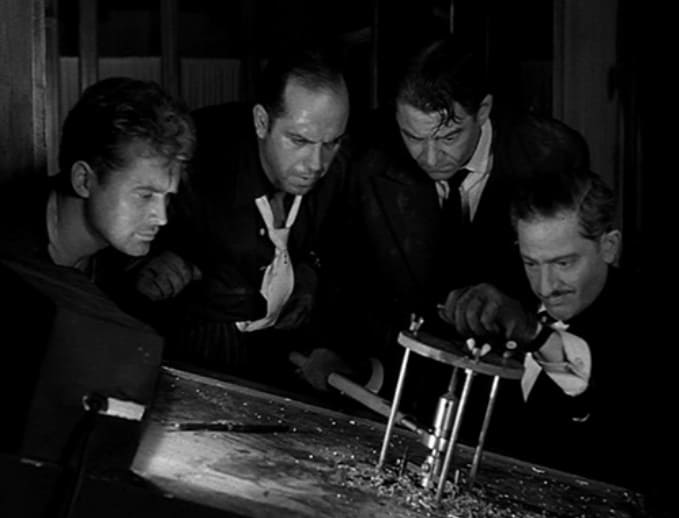 Rififi (1955) – While the French New Wave is probably the greatest (or at least best-known) moment in French filmmaking, running parallel to it was another, more commercially-centered movement rippling through the French film industry.  Post-war France was utterly replete with crime (and particularly heist) films.  Although the astounding Jean-Pierre Melville (of Le Samourai and La Cercle Rouge fame) is generally seen as the master of the form, this somewhat earlier entry into the French crime cycle by blacklisted Hollywood émigré Jules Dassin lends the proceedings a much more action-packed and decidedly American approach to the decidedly French subject matter.  Often referred to as a kind of French Noir, Rififi is a classy caper perfect for the action aficionados looking for something fun to watch amid all of the "serious" films that tend to choke up these classic film archives.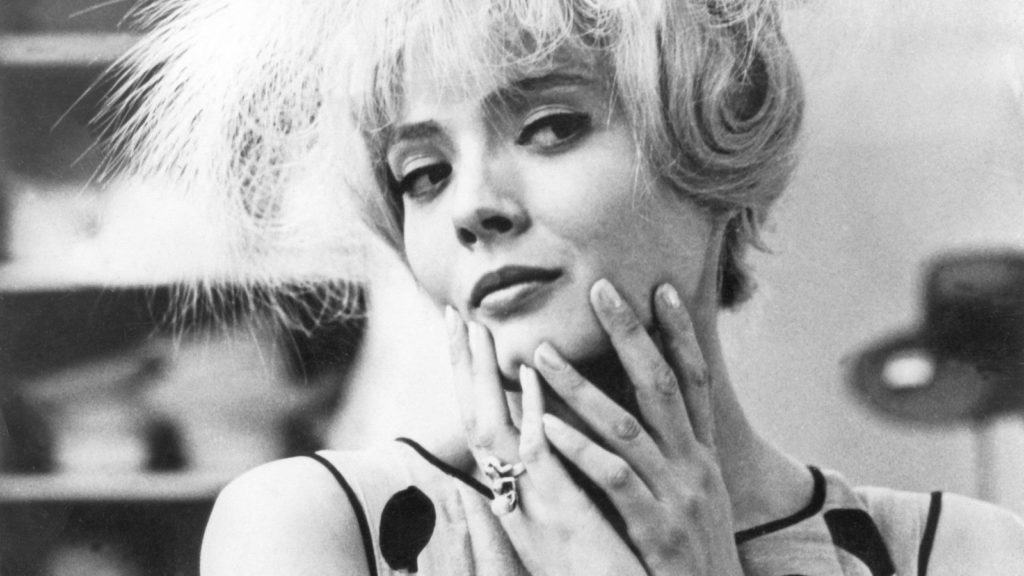 Cleo from 5 to 7 (1962) – Speaking of the French (and, particularly, the French New Wave) it is mind-boggling that director Agnes Varda is so often omitted from discussions typically dominated by storied names like Jean-Luc Godard, Francois Truffaut and her own husband Jacques Demy.  Far from being the least among her peers Varda has often proved to be the most vital, vibrant and unreservedly essential directors to come out of mid-century France.  From her directorial debut to her distant death only last year, Varda has remained a fixture of world film for the better part of seven decades.  And with the Criterion Collection having just honored her career with a comprehensive box set, it seems only fitting to pay her some further mind by calling out perhaps her best known and most influential film (certainly outside of her documentarian work): Cleo from 5 to 7, an existential exploration of the ways in which women are treated differently from men in society through the eyes of a young singer anxiously waiting the results of her cancer tests in real-time.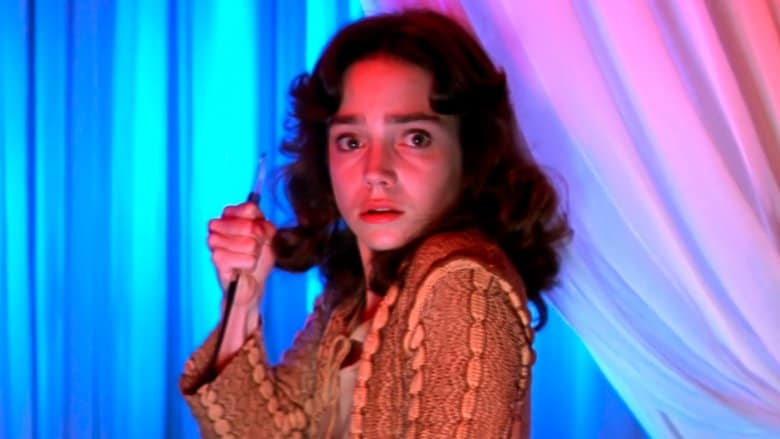 Suspiria (1977) – Although often mistakenly labeled a giallo by those unfamiliar with the nuances of Italian film genres and keenly aware of the types of films that genre film auteur Dario Argento was best known for working in, Suspiria is a supernatural horror film about a young dance student who discovers that the academy in which she's enrolled houses a secretive coven of witches that is slowly dispatching with many of the students and instructors that work there.  Essentially a dark retelling of the Snow White fairy tale (and bearing a few remarkable similarities with Mexican director Guillermo del Toro's 2006 film Pan's Labyrinth) , Suspiria acts as a kind of ur-text for the twentieth century witch film.  Psychedelically beautiful and operating on a mesmeric dream logic all its own, Argento's witch film mines its subjects for as much grotesque and shocking imagery as possible while stringing together a horror narrative so effective that it doesn't really matter in the end whether it makes so much as a lick of sense.  And for those left wanting more after the screen fades to black, this is merely the first part in Argento's Three Mothers trilogy and was remade in 2018 by no less luminary a director as Call Me By Your Name's (2017) Luca Guadagnino.