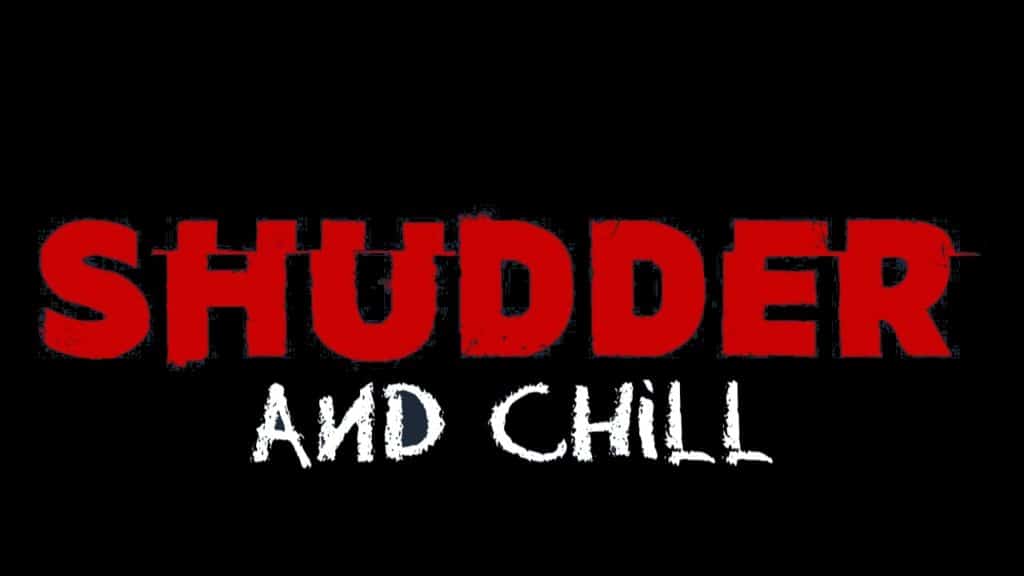 The wonderful thing about the current glut of movie streaming services on the market is that they now don't all have to be Netflixes.  They don't have to all offer the same string of A-list blockbusters and time-tested classics.  Sure, some content will inevitably overlap, but we can now have more mainstream services like Netflix and Amazon Prime, or some kitchen-sink services like Hulu and, most excitingly, some really, really niche services like the Criterion Channel and the horror and horror-adjacent streaming service Shudder, which can go all-in on scary movies, titillating thrillers and tense crime flicks without needing to worry about also catering to the Good Will Hunting (1997) or Avengers (2012) crowd.  There can, in fact, be a perfect streaming service for everybody and, as far as I'm concerned this is the one that most ideally matches up with my personal taste in movies.  And if you like the same kinds of movies as me?  Well, maybe this is one for you to check out too.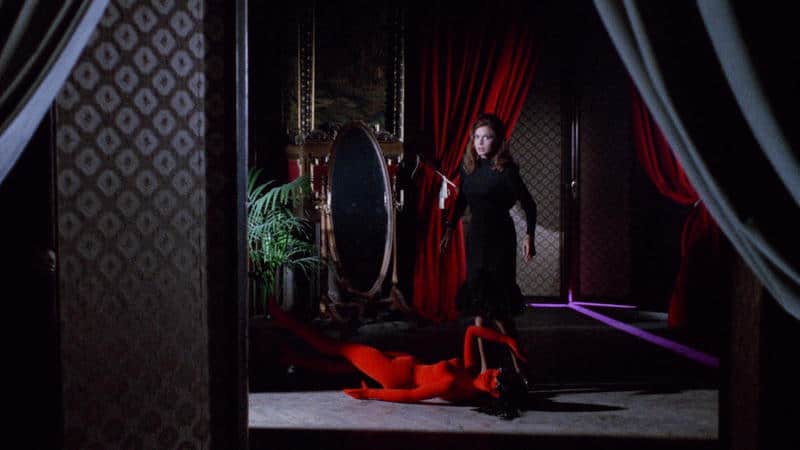 Blood and Black Lace (1964) — I've already talked about Giallo in the time of Caronavirus, and Dario Argento is unquestionably the king of that uniquely Italian slasher-mystery hybrid (or, at the very least, the most unquestionably popular director working in that genre).  But he is far from the only one existing in that genre, and certainly wasn't the first.  In fact, directors were making these movies a full decade before Argento's Deep Red (1975) hit the scene.  A wonderful early entry into Giallo is Mario Bava's Blood and Black Lace, a stylish thriller in which a masked killer murders a string of buxom models in a desperate bid to retrieve evidence that many of them don't even realize that they have.  It's a gripping bit of suspense and terror from one of the genre's mainstay directors, and really forms a blueprint for the kinds of scary movies that the country would make over the following decade.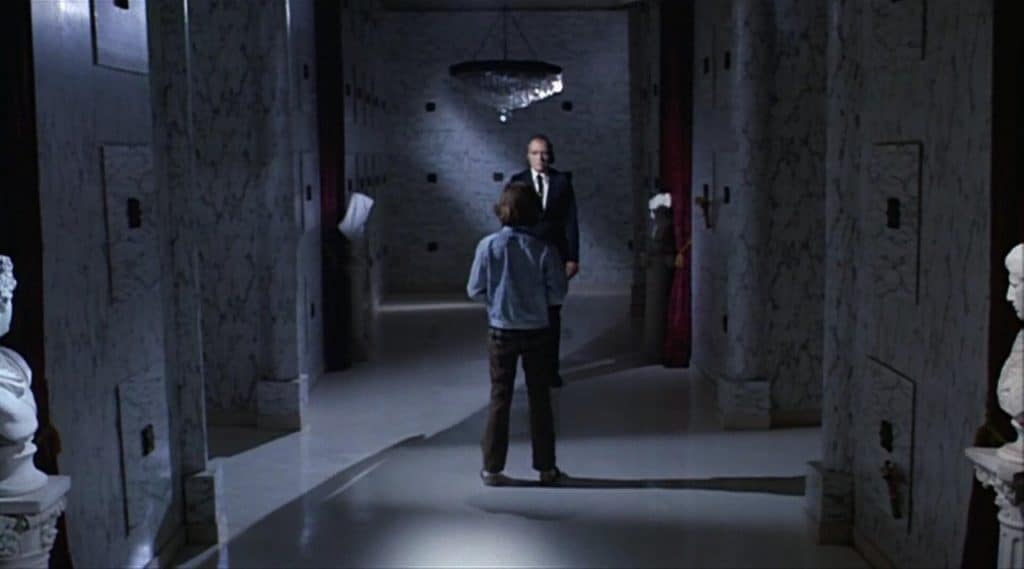 Phantasm (1979) — With so many of us finding so much free time all of a sudden, sometimes a single movie just doesn't cut it.  Sometimes you need something to binge — with multiple installments that have come out of several decades — and Shudder can accommodate that desire as well.  Phantasm is a cult gem from a curious point in horror's history where everything was much more abstract and atmospheric.  Hearkening back to the kind of dominant dream-logic and waking terror that Wes Craven would use to brilliant effect a few years later in A Nightmare on Elm Street (1984), Phantasm follows a young boy who can't seem to convince the adults in his life (including his own brother) that the Tall Man running the town's mausoleum is really some kind of creature from beyond and commands legions of murderous dwarves and bladed chrome spheres.  Each film in this franchise builds compellingly on the series' existing lore, and each ends on a binge-inducing cliff-hanger, which will doubtless compel any drawn into its spell to marathon all of them in a day or two.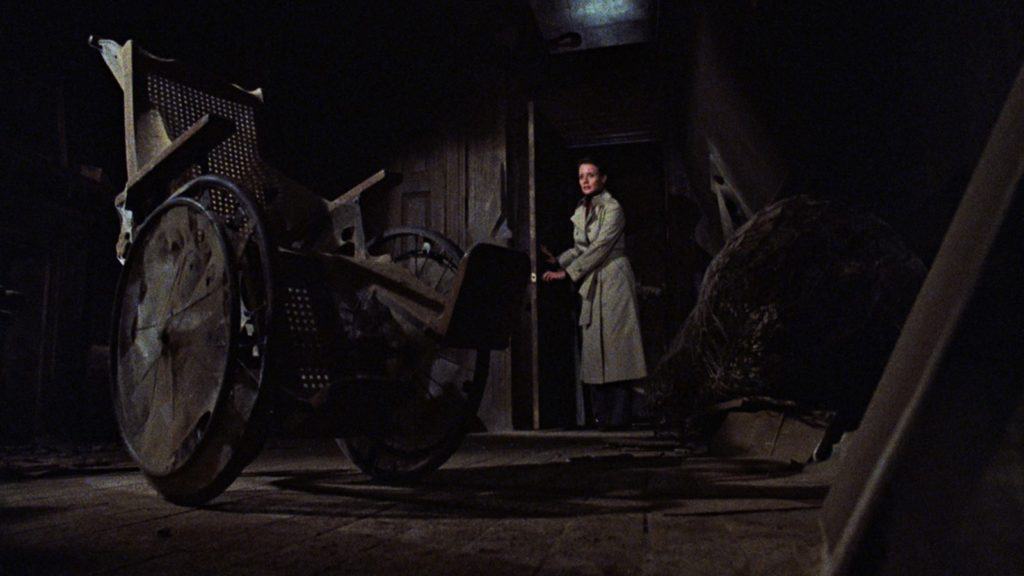 The Changeling (1980) — Another shining light in these dark times is podcasts, keeping us entertained and informed when all else seems so uncertain.  My personal favorite in that regard is the horror-analysis Faculty of Horror, whose hosts offer a new movie (or two) to delve into each and every month.  Having accrued quite the backlog of movies over the going-on eight years of their existence — many of which, like Phantasm, are available on Shudder and elsewhere — their upcoming episode will cover this curious Canadian ghost story about a recent widower who moves into a historic manor to escape the metaphoric ghosts of his past.  But when it becomes apparent that his new residence is occupied by the spirit of a dead child who once lived in the attic, he is compelled to uncover the reason for the boys death, and how that intersects with the world of the living.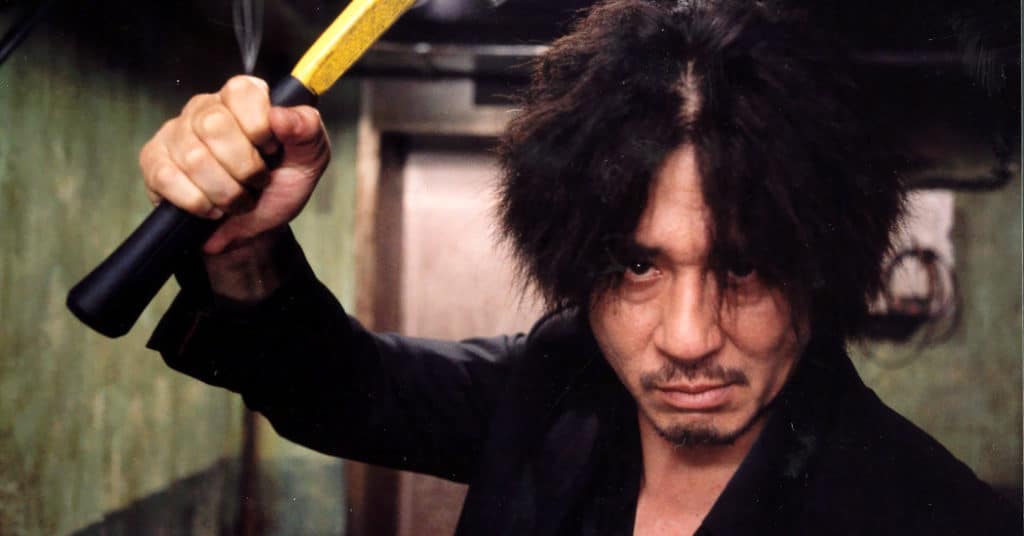 Oldboy (2003) — Being me, I couldn't bring myself to simply not name a great South Korean movie a scant month after Parasite (2019) took the Oscars by storm.  And this one here is quite the doozy: pretty much ground zero for my South Korean fandom.  Oldboy was one of the first movies out of South Korea to garner a wide international audience, breaking fully into the international mainstream, and has pretty much shaped Americans' appetite for that nation's cinematic output ever since.  Coming from the legendary Park Chan-wook, Oldboy — the second in a thematic trilogy of revenge films, all of which can be found on Shudder — opens with the extrajudicial abduction of the hapless, drunken Oh Dae-su.  After being kept captive in a private prison for fifteen years, during which time his wife was killed and his young daughter left the country, he is unceremoniously released into the city.  Now he is intent to uncover the reason for his imprisonment and exact bloody justice on whoever is responsible.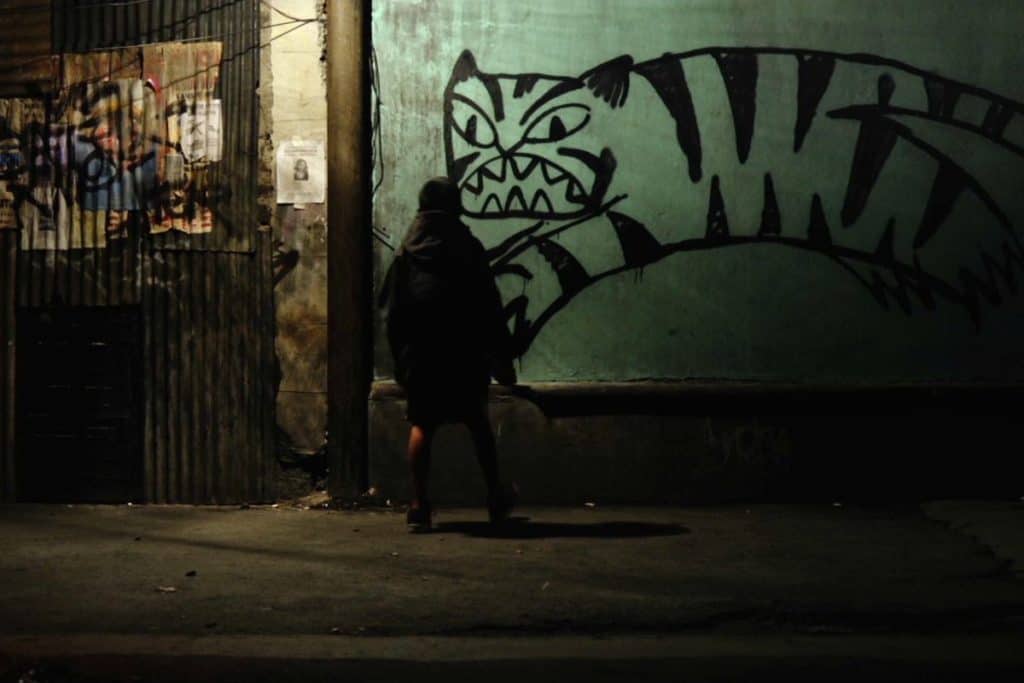 Tigers Are Not Afraid (2019) — Like many other streaming services, Shudder sells itself on its original and exclusive content: must-see movies that you literally can't find anywhere else.  And while there are certainly more than a couple to choose from, this Mexican ghost story — which bears a striking resemblance to the films of the better-known émigré Guillermo del Toro — is a remarkable gem that is reason enough to sign up for the service.  Mixing gangland warfare with the specters that continue to haunt us in the present, Tigers Are Not Afraid follows an expansive (and uncommonly talented) cast of children orphaned by cartel-instigated violence, who need to learn how to survive in a world that no longer seems to regard them as human beings.