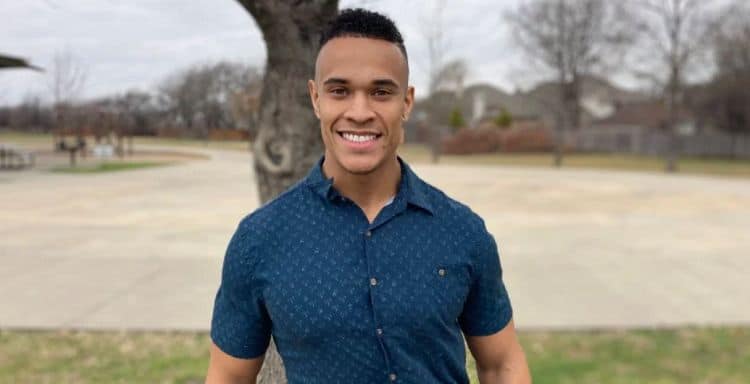 Quartney Mixon has gotten a lot of the things he's wanted out of life, but one thing that he hasn't been able to find is true love. Now, he's hoping all of that is about to change thanks to The Bachelorette. Quartney is a contestant on season 17, and he's excited for the opportunity to build a connection with Katie Thurston. Of course, however, Quartney will have to do this while more than two dozen other men are competing for her attention, but he's confident in his ability to stand out. He's handsome, hard-working, and does his best to maintain a positive outlook on life. Will that be enough to win Katie's heart? Only time will tell. Let's get into 10 things you didn't know about Quartney Mixon.
1. He Is From Texas
Quartney was born and raised in the Lone Star State and he currently lives in the Dallas-Fortworth area. This could potentially be an issue for him and Quartney if he does win the show because she is from Washington and currently lives in Seattle. Moving to another part of the country for someone you barely know certainly isn't an easy decision to make.
2. He Studied Biology
Quartney is all about science and he is a self-described biology nerd. He attended Stephen F. Austin State University in Texas where he earned a bachelor's degree in biology. He is currently putting his degree to good use by working as a medical device sales specialist.
3. His Mom Passed Away
Even though Quartney has had a lot of great things happen to him, he's also gone through some very devastating experiences. While he was in college, his mother passed away. Not long after, his grandmother passed away as well. Despite all of the things he's been through, Quartney always does his best to keep his head held high. He does his best to make them both proud with everything he does.
4. He Struggled With His Weight
These days, Quartney is all about health and fitness and he's the type of person who likes to stay as active as possible. In his younger years, however, he struggled to maintain a healthy weight. He didn't share exactly what inspired him to start focusing on getting in shape, but he seems to be very happy with his decision.
5. He Likes To Cook
Most women would agree that a man who can cook automatically scores some extra points in their book. Luckily for Quartney, he's been working on his skills in the kitchen. He loves experimenting with different dishes and recipes although he does like to keep his meals healthy.
6. His Faith Is Important To Him
We didn't find any specific details on Quartney's religious beliefs, but it's obvious that faith is something that is very close to his heart. His Instagram bio contains the phrase "faith-filled". Since differences in beliefs can be a deal-breaker for a lot of people, it'll be nice if his and Katie's views match up.
7. He Is A Dog Person
Quartney would love to have children one day, and although that time hasn't come quite yet, he's getting some good practice thanks to his dog. Quartney is a very proud pet parent to an adorable golden doodle. Although the dog doesn't have her own Instagram, Quartney has posted some cute photos of her on his profile.
8. He Is Very Family Oriented
Although Quartney's family has suffered some very difficult losses, family remains one of the most important things in his life. He's very close with his siblings and they all seem to be a strong support system for one another. His love for family is one of the many qualities that Katie will probably find endearing about him.
9. He Is An Entrepreneur
In addition to working as a medical device sales specialist, Quarntney has also started his own supplement business called Iron Muscle Nutrition. Although the company went through a little restructuring period earlier this year, it looks like Quartney is ready to take things full speed.
10. He Isn't Afraid To Speak His Mind
As a Black man, Quartney knows about the harsh realities of racism in the United States, and he doesn't intend to stay silent about them. In the summer of 2020, Quartney participated in a virtual show of solidarity called Blackout Tuesday. In his Instagram post, he wrote, "This isn't the world I want my kids growing up in. Racism, Discrimination, and even Segregation are still a thing, police brutality is still a thing. Awareness is the first step, progression is the next."