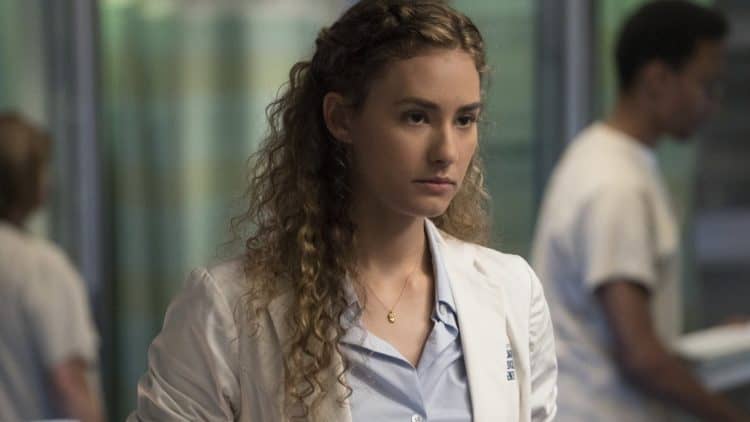 Rachel DiPillo made her acting debut in 2010 and by the following year she had landed a recurring role on the TV series Wendy. In 2015, a big break came when she was cast as Dr. Sarah Reese in the TV show, Chicago Med. Although Dr. Reese started off as young and naive, by the end of her time on the show she had proven to be one of its most complex characters. Sadly for Rachel's fans, she hasn't made an on screen appearance since her character was written off of Chicago Med in 2018. While no one knews what her next move is going to be, fans are hoping to see her again soon. Keep reading for 10 things you didn't know about Rachel DiPillo.
1. She's From Michigan
Like her character on Chicago Med, Rachel doesn't come from a big city like Chicago. However, she is from the midwest. She was born in Flint, Michigan but eventually moved to Nashville, TN. We weren't able to track down any information on where she lives today.
2. She's Not Really Into Social Media
Not only has Rachel not made any TV appearances since Chicago Med, but she's also avoided the public almost entirely. She isn't heavily invested in social media and doesn't even have an account on Instagram. Although she has an account on Twitter, she went more than four years without tweeting until recently. Even though she isn't very active on Twitter, she still has 16,000 followers.
3. She's A Singer
Apparently acting isn't the only talent Rachel DiPillo has. A YouTube video from 2013 shows Sarah singing a cover of "The Ballet of Love and Hate" with a singer and guitarist named Justin Miles. This seems to be the only clip of Sarah singing, so it doesn't appear that this is something she is pursuing on a serious level.
4. She's A Private Person
Many people in the entertainment industry have become known for oversharing, but that isn't Rachel's M.O. at all. She is a very private person who doesn't like to share much information about her personal life. She hasn't done many interviews over the years, but when she does she likes to keep the conversation focused on her work.
5. She Doesn't Watch A Lot Of TV
Even though Rachel has made a name for herself by working on TV, she admits that she doesn't watch much TV herself. During an interview with the Meet Us at Molly's podcast, Sarah shared that doesn't really like to watch TV in her free time. When she does, she's usually binge watching something on Netflix.
6. Watching Friends In Its Entirety Was On Her Bucket List
Despite the fact that she doesn't watch a lot of TV, there is one show that she's taking the time to watch from start to finish: Friends. Watching every episode of Friends was an item on her bucket list and luckily, she's been able to cross it off the list. Since Friends had 236 it must have taken her quite a while to get through all of them.
7. There's A Chance She Could Return To Chicago Med
Lots of people were disappointed when Rachel left Chicago Med, but her character exited the show in a way that left hope that she could one day return. Nothing has been confirmed, however, in the past, the executive producers have said, "If we can find a good way to bring her back later, we'll entertain that."
8. She Is Encouraging People To Register To Vote
Sarah doesn't say much on social media, but it's clear that the upcoming election is very important to her. She broke her four year Twitter hiatus to come back and encourage her followers to vote. She has also made it very clear that she does not support President Trump.
9. There's Still No Explanation As To Why She Left The Show
During Rachel time on the show, her character had lots of ups and downs. Still, many fans were excited to see what the future had in store for Dr. Reece, so her departure from the show felt like a sudden blow. However, the reason for the character being written off has never been explained.
10. She Was In An Episode Of Law & Order: LA 
Her time on Chicago Med wasn't the first time Rachel got the chance to work on one of Dick Wolf's shows. She also appeared in an episode of Law & Order: Los Angeles in 2011. Many people may not remember the Law & Order spin off because it was cancelled after just one season in 2011.