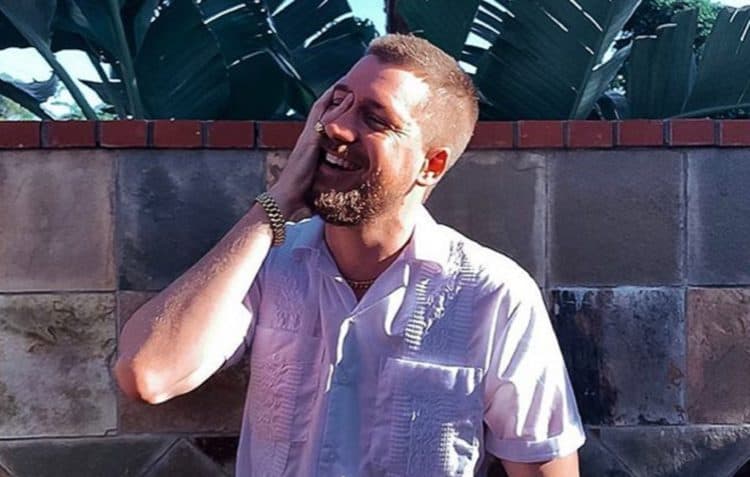 Being every great movie or TV show is a talented writer who is able to weave together the intricate detail of the story. Rafael Casal has been that person more than a dozen times and his work just keeps getting better and better. Even if you aren't familiar with Rafael by name, you've probably seen (or at least heard of) the 2018 film Blindspotting which he co-wrote, co-produced, and starred in. His immense creativity mixed with a strong ability to think analytically has allowed him to build beautiful stories. Recently, however, he decided to show off his acting talents as well and is one of the stars of the new Showtime series, The Good Lord Bird. Keep reading for 10 things you didn't know about Rafael Casal.
1. He Used To Work In The Fashion Industry
Rafael has always been a creative person at heart, and for a short time his creativity led him to work in the fashion industry. According to his LinkedIn profile, Rafael worked at Hudson Jeans as the company's brand director for a little more than a year and a half.
2. He Is Also A Spoken Word Poet
For the last several years, Rafael has dedicated most of his time to TV and film work, but he is also a very talented poet. In fact, there was a time in his career when poetry was what he was best-known for. His first on screen appearance came when he was a performer on HBO's Def Jam Poetry. Some of his old performances can be found on YouTube.
3. He Was Expelled From High School
Rafael's path to success wasn't without its hiccups. He was expelled from high school after two years although the exact reason is unclear. However, he didn't let that bump in the road stop him. He eventually went on to earn his high school diploma through an alternative program.
4. He Has A TikTok
Rafael probably isn't the kind of person who comes to mind when you think of TikTok. He doesn't sing, dance, or do comedy and he isn't a member of Gen Z. Still, however, he has found his way to the platform and he seems to be having fun with it. He currently has more than 5,600 followers.
5. He Is A Musician
'Man of many talents' is the perfect phrase to describe Rafael. In addition to being a poet and a screen writer, he is also a musician. He released a mixtape with longtime collaborator Daveed Diggs in 2010 and he has gone on to release several other projects since then.
6. Barcelona Is His Second Favorite City
As a proud Bay Area native, it goes without saying that San Francisco will always be Rafael's favorite city. However, he told The New Potato that Barcelona is his second. He also added, "Every time I leave the US, I try to leave the "me" I am at that moment behind and allow myself to exist free of who I am expected to be. No one knows me there, you see, so I can vacation as another kind of person. When I come back, I add the new parts I loved to be to the person I left behind."
7. He Is Passionate About Social Justice
If there's one thing Rafael is always going to do (other than create lots of amazing things), it's fight for social justice. He has always used his platform to bring awareness to various issues such as immigration and racism and he isn't afraid to say what he thinks.
8. He Studied Sociology
Unlike many other people in his field, Rafael doesn't have a fancy screen writing education. His LinkedIn profile says that he earned an associates degree in English, music, and business from Laney Community College. He then went on to study at the University of Wisconsin-Madison where he earned a bachelor's in sociology.
9. He Is Popular On YouTube
You don't have to have a premium cable package to check out some of Rafael's work. He also has a YouTube channel where he regularly posts videos including skits, songs, and political commentary. His channel has nearly 24,000 subscribers and more than 3.7 million views.
10. He Is A Proud Uncle
Rafael isn't the kind of person who likes to overshare when it comes to his personal life. While it doesn't seem that he has any children of his own, he is still getting a chance to spread the love in his role as an uncle. He has an adorable little nephew who he loves to spend time with whenever he gets the chance.