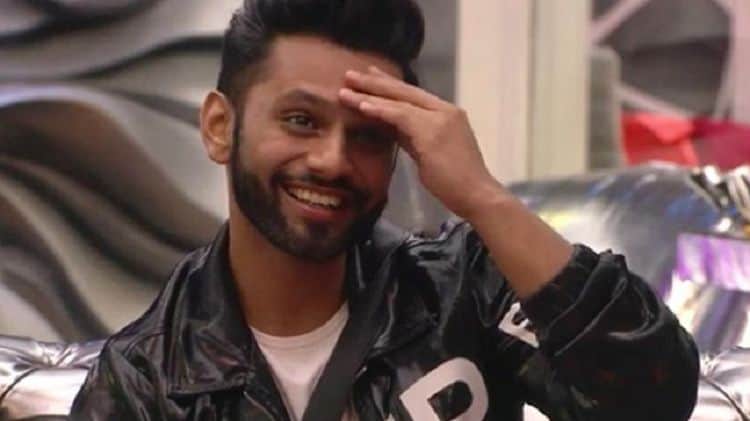 Rahul Vaidya is a singer from India, but he's also a reality star these days. He's starring on a hit new reality show called Bigg Boss 14, and he's making a name for himself in the reality sector as a result. He's in the house with a number of other famous people who are all looking to try something new, and you can be confident there is plenty of drama as a result. Right now, though, fans want to know more about the singer and his personal life. What is he up to, what does he enjoy, and what made him who he is today?
1. He's Young
He's just in his 30s. He was born on September 23, 1987, and he celebrated his 33rd birthday in 2020. It was, hopefully, a good birthday for him following many months of being in a forced lockdown across the world. We don't know what he did to celebrate, but we hope he enjoyed himself.
2. He's Done Reality Before
This is not his first go round with a reality television show. Sure, the first one he did was a bit less, well, dramatic, but it was still dramatic in its own way. He was part of Indian Idol season one. He was the second runner-up to the winner, but he's done quite well with his life since that happened.
3. He's Always Been a Singer
He grew up in Mumbai, and he spent much of his childhood working on his vocal talents. He took part in many local talent shows and other shows, and he also studied music as a child. He was very serious about his desire to make this his life's mission, and he's done quite well making sure that he accomplished his goals and made his dreams come true.
4. He's Not a Fan of Nepotism
It turns out that he's not a fan of nepotism. He believes that all things should be done through hard work and not through the identity of a person's family member. He doesn't feel that people should be favored or given special circumstances because of who their family is. We get it. It's a thing.
5. People Applaud His Honesty
When he came out and made it clear he is against one of the other people on the reality show he's currently starring in because of nepotism, fans were so happy to hear him say it. They came to his quick defense and applauded his openness and honesty in the matter. We get it, but we also think that if you have the talent and the kill and you work hard, nepotism can be an added bonus.
6. He's Got an Impressive Following
He hasn't achieved the kind of social status so many celebrities look to find on the internet, but he has an impressive Instagram following nonetheless. He's amassed a following of approximately 288k on his social channels. He's doing all right with himself.
7. He Maintains His Privacy
He is not a man who likes to have the media all up in his business all the time. In fact, he has done a good job of keeping them out of his social life. He's a reality star and a singer and a famous person, but he's not sharing too much of his life with anyone.
8. He Had a Famous Girlfriend
If you want to talk about his social life, you might want to know that he dated a very famous woman for some time a few years back. They're no longer together, but they do have something in common – neither confirmed or denied their rumored relationship. Her name is Syesha Kapoor, daughter of Alka Yagnik.
9. A Housemate is Causing Drama
It turns out that he was a man who was interested in a woman who didn't seem to be as interested in him if we are understanding the story correctly. New housemate Nikki Tamboli spent her first day in the house telling the people she's now living with how he used to send her voice messages via social media.
10. He Was Engaged
We cannot seem to find any information on this other than the fact that Nikki Tamboli said he would message her on social media. He would send her songs and snippets of music, he would reply to her with heart emojis, and she said this all happened when he called off his engagement. But, no one talked about the woman to whom he was engaged – and we don't know if this is true or just speculation.