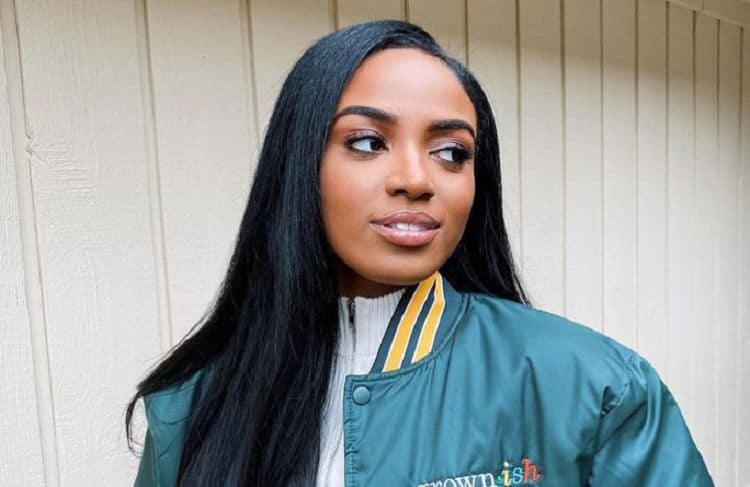 There are countless people all over the world who have dreams of making into the entertainment industry. Raigan Harris is blessed to say that she's one of the few who has gotten the opportunity to share her talent with the world. She made her first on screen appearance in 2013, and she has been steadily working her way up ever since. She got a major break in 2019 when she was cast as Rochelle in Grown-ish and she returned to reprise her role in 2021. Although Raigan is just getting started, she has already made it abundantly clear that she is here to stay. Continue reading to learn 10 things you didn't know about Raigan Harris.
1. She's A Houston Native
Houston is a city known for a lot of things, including being the birth place of countless talented people in the entertainment industry. Raigan hopes to one day have her name listed among some of the greats to come from the area. Although Houston will always be her home, Raigan currently lives in the Los Angeles area.
2. She Was In An Episode Of All American
Raigan doesn't have the longest list of acting credits at the moment, but her resume already includes appearances in some pretty popular TV shows. In 2019, she was in an episode of the CW series, All-American. She also appeared in an episode of Ballers that same year.
3.  She's Always Loved To Perform
From an early age it was clear to Raigan and those around her that performing was her calling. During an interview with Voyage Houston she said, "As long as I can remember, I was always involved in activities dealing with the arts…When I was in Kindergarten, my parents signed me up for my first musical and I've been hooked ever since. "
4. She Has A Connection To Destiny's Child
Beyonce is easily one of the most well-known people to ever come out of Houston, and Raigan has an interesting connection to Beyonce's former group, Destiny's Child. While talking to Voyage Houston, Raigan shared that when she was younger she used to perform songs in front of LeToya Luckett at LeToya's grandmother's house. Unfortunately, she didn't go into any detail about how she knows LeToya and her family.
5. She Participated In Pageants
Before Raigan made her grand entrance to the acting world, she was already getting plenty of performance experience. During high school, she began performing in local pageants. In 2011, she was crowned Miss Bay Area Teen. She eventually realized, however, that doing pageants simply wasn't her thing.
6. She Loves To Stay Active
Looking and feeling good are two of Raigan's top priorities and she takes her health and fitness very seriously. She is a very active person and incorporates working out into her regular routine. In addition to going to the gym, she also likes doing outdoor workouts and other activities.
7. She Also Has Modeling Experience
If you thought acting was Raigan's only skill, you thought wrong. She is also a model who spend several years in the industry before her acting career really took off. She has participated in fashion shows for different brands and was even a part of Fashion Week in 2010.
8. She Has Undergone Lots Of Training
In the entertainment industry there are some mixed opinions about whether formal training is a must. While some people believe 'real' acting experience is the best teacher, others believe that undergoing training is a must. Raigan has been fortunate to experience the best of both worlds. Although she hasn't gone to drama school, she has received acting training from several talented coaches.
9. She's A Private Person
Raigan isn't the kind of person who likes to share every detail about her personal life on social media — or on the internet in general. Although she is fairly active on Instagram, her posts consists of model-type shots and other images that are consistent with her brand as an entertainer. So far, she hasn't revealed much information about herself.
10. She Hopes To Inspire Others
As a performer, one of Raigan's top goals will always be to entertain. Still, she hopes to do more much than that with the work she creates. Raigan is serious about using her platform as a way to inspire and uplift others. She told Voyage Houston, "I'm truly blessed to have the privilege of being able to follow my dreams and I hope that I can inspire others to step out in faith and do the same!" So far, it seems like Raigan is on the right track to accomplish that and much more.