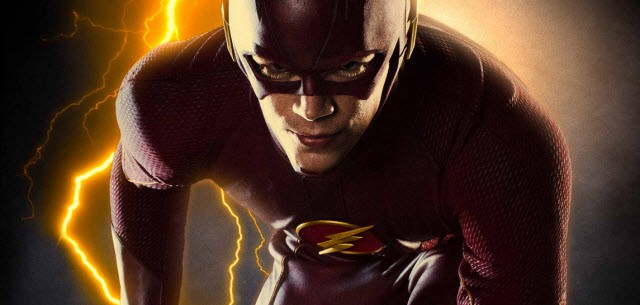 I saw The New Yorker do a piece like this the other day, so I figured it was time for someone at TVOvermind to do the same. No top ten list here. No Emmy predictions either. I'm making my own awards for 2014, and you can check them out below:
New Show I Liked That I Knew I'd Like: The Flash
I knew that The Flash would be a hit and I'd probably like it, but I didn't think I'd love it so much so quickly. Stellar cast with the best chemistry on TV.
New Show I Liked That I Didn't Think I'd Like: Jane the Virgin
So many people just wouldn't shut up about it so I watched every episode so far and discovered one of the most unique, most enjoyable shows on TV
Most Soul-Crushing Season Finale: Hannibal
If more people watched this show the season two finale would have been the Red Wedding of this year. I honestly can't wait to sort out the aftermath in 2015.
Most Beautiful Season Finale: The Legend of Korra
The sublime finale of The Legend of Korra was one of the best things on TV all year, and opened new doors for sexual orientation in kid-friendly programming. But it's been one of the most emotionally mature shows on TV all along.
Surprise Comeback Finale of the Year: Sons of Anarchy
Words can't express just how much I hated this season of Sons of Anarchy, but I have to admit that Kurt Sutter brought things back around for a relatively satisfying finale that ended the show as it should have, given the mangled plotlines they had to work with.
Biggest Disappointment: Gotham
Elements of this show are great, but as a whole it's a complete mess, particularly when you're comparing it against other DC TV offerings like Arrow and The Flash. And prequels are largely pretty lame in general.
The "John Carter of TV" Award: Marco Polo
Just as John Carter was trying to repeat the success of Avatar by throwing money at a lackluster feature, Marco Polo has done the same thing, trying to be Game of Thrones and appeal to an international audience. It is failing just as hard.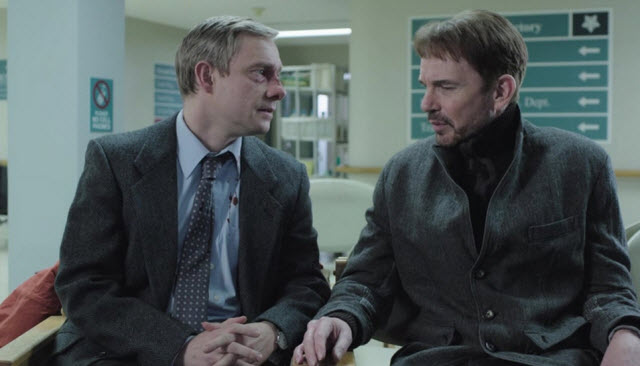 The "That Shouldn't Have Worked" Award: Fargo
If you told me that one of the greatest black comedies of all time was being remade (actually sequelized, as it turns out) as a TV miniseries, I would have laughed in your face. Instead, by assembling a great cast and having a great script, Fargo was one of the best shows on TV.
Guiltiest Pleasure: The 100
You could probably classify most CW shows as guilty pleasures, but I really do love The 100, as it presents a compelling sci-fi narrative despite what originally seemed to be a young adult base. It's evolved far past that, and I don't miss a week of it now.
The "I Still Like It So Screw You" Award: Modern Family
I see a lot of posts about Modern Family going downhill, but other than New Girl I don't know if there's another comedy on network TV right now that makes me consistently laugh out loud.
The "Stop Telling Me This Show is Good" Award: You're The Worst
I just couldn't get into after a half dozen episodes of trying. The two leads are just so consistently unlikable (which I get is the gimmick) that it overwhelms the show. Yet everyone is acting like it's the breakout comedy of the year.
Most Annoying TV Rumor Of The Year: Ten Trillion True Detective Season Two Casting Rumors
Granted, the last three of four of these turned out to be true, but CHRIST there was a new story like every other day about which movie star was going to head to TV to star in this show. I think we started out with Brad Pitt and Jessica Chastain. And no offense to them, but Taylor Kitsch and Vince Vaughn are a long way from that. But I'm still looking forward to it because well, duh.
Best Use Of Modern Technology: HBO's The Wire HD Remaster
I'm sorry, I have to literally stop writing this article to go finish another season.
[Photos via CW and FX]