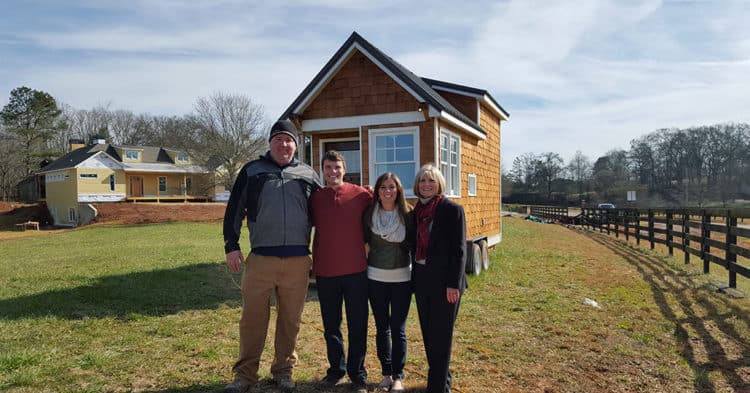 You might not believe this, but there are a whopping 16 different shows in the House Hunters Franchise. It is quite amazing to think about, considering that the original version that started it all first aired in 1999. That means that in only 20 years, the show would become so popular that 15 shows would spin off the original. How many television shows can hold that claim to fame? Each of the shows takes on a unique angle based on the original concept. However, some are better than others. That is why we now bring you the top five shows in The House Hunters Franchise from number 5 to number 1.
5. House Hunters International
Many people would love to live overseas, but just never have the chance. This is a great version of House Hunters because it takes buyers on a trip outside of America to look for a home to move their family into. The same narrator hosts this as that of the original show. The families were going to have to move away from America, so they looked for homes that fit their lifestyle and given budget. It was interesting to see the unique cultural components that went into each home and how the buyers would have to adapt to find something that they liked. This unique nature is what gets it a top-five rating in our book.
4. House Hunters on Vacation
It is always fun to go on vacation. When you can't quite seem to get away, then this show provides you with the next best thing. You can watch others find a vacation home that they love and then stay in it for a week. It is fascinating to see all of the different styles of homes that were chosen by the contestants. The week was paid for by the HGTV network, so that made it even better. The people would have three different properties that they could choose from, and then viewers would be able to see how each property functioned during the week-long holiday.
3. Island Hunters
This series makes the top five list because it is so unique. Viewers would get to see island homes the likes of which they may never be able to gaze upon in person. The homes are on often private islands which made them even more special. Besides those, the other homes are on tropical islands that the guests really had fun invading. This show was one of the most expensive to produce in the House Hunters franchise, and that is because of the luxury nature of the homes themselves.
2. House Hunters RV
Now we get into the second-ranked show in the House Hunters franchise. It has to be House Hunters: RV. This is the show that followed around individuals and families who were constantly on the go. There is something magical about living on the open road, and this show brought that home to individual viewers. You get to see RVs as you have never seen them before. After watching a few episodes and seeing the various features that the homes included in them, you might just find yourself out shopping for one yourself.
1. House Hunters
This brings us to the number one ranked show in the House Hunters franchise. It has to be the original. That's right. Look no further than House Hunters to find the show that will appeal to broadest viewer base. This was the show that started it all back in 1999. It was a series that saw prospective homebuyers looking at homes on the show, getting a better idea of what was involved in the process from start to finish. There would be a buyer matched with an agent, and the viewer would following them around from the looking stage all the way to deciding which home to actually purchase.
What is your favorite House Hunters show? Everyone has their own style and taste when it comes to living accommodations. This is likely why the House Hunters franchise has done so well for two decades, with 16 titles to its name to prove it. There is something special about living vicariously throughout the lives of other people, and there are also times when we learn a thing or two by watching.