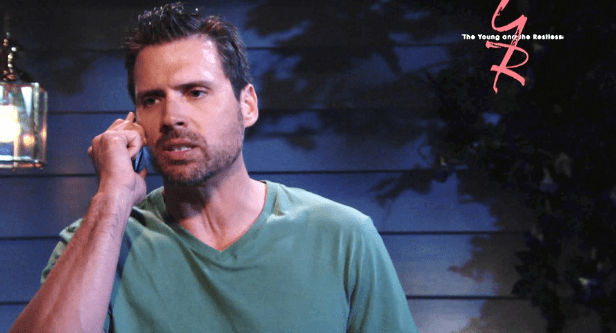 Young and the Restless fans are not sure how to focus on things other than their favorite characters, but what about your least favorite? What about the men and women who come into Genoa City with an agenda to get what they want? They take, they kill, they do horrible things, and they make the most of their time by getting what they want no matter what it takes. These people are what we love to call villains, and we do have a list of favorites. They are the people who come into the city and do what they can to get what they want, and they don't care. We are ranking them from the bad ones to the worst ones, and we want to know if you agree with us about any of it.
Sheila Carter
She gets to find herself on two lists because she is a crossover who likes to make her way between Genoa City and LA to make miserable lives for everyone she comes across. They don't know she's alive anymore, but she is alive and well, and that makes her extra dangerous to those in Genoa City. She's a bad egg because she likes to torture, take, maim, kill, and do other horrible things to those she feels get in her way. She also hid her death from them, so she could be back at anytime to take what she feels is rightfully owed to her.
JT Hellstrom
He makes the list not because he's been a bad guy his entire existence. In fact, he's rarely been much more than just the kind of guy who kind of tries to be bad, irritates people, and then fails to get what he wants. But, when he took it upon himself to physically abuse his wife last year, we feel hard for him as a villain on this list. We don't stand for that. We don't condone that. We don't like that. He is a bad guy, because anyone who abuses another person in that manner is a bad guy. In fact, he should probably make it to the front of this list as the worst of the worst if you ask us for an honest and open opinion. We dislike him significantly.
Phyllis Summers
But we love her, and that's not something we are willing to apologize for. She makes her decisions, she lives with them, and she makes her own bed to lie in, and she's not afraid to get dirty. She's not afraid of anyone or anything, and we love that about her. She is the strongest and most powerful woman on the show, and she has fought her way up to the top by making sure she's smarter, more clever, and more knowledgeable than anyone she comes across. It's worked well for her more often than it has not, but she does still have a way to go in that she's losing her mind just a little bit. We like it, but we know she's getting her life together.
Adam Newman
He's dead, or so his friends and family think. We know the role has been recast and he will be back, and that should make people very afraid. He's a man who does what he wants, even if he's a little immature about it most of the time. He's not that worried about his father, his family, or what anyone else thinks, and that makes him someone you don't want to mess with. We cannot wait to see him come back from the dead, shock everyone, and then work against them all to get precisely what he wants from life.
Victor Newman
He's a snake. He's not afraid to use, hurt, or destroy his own kids, wife, or grandkids. He's someone who does what he feels will make the best situation in his life, but he will also protect those same people from anyone who even thinks about making the same mistake. He stands for nothing short of what he wants the most, and he will go after anyone who gets in his way. He will kill you. He will torture you. He will lie to you and hide the truth from you, and he will never back down.