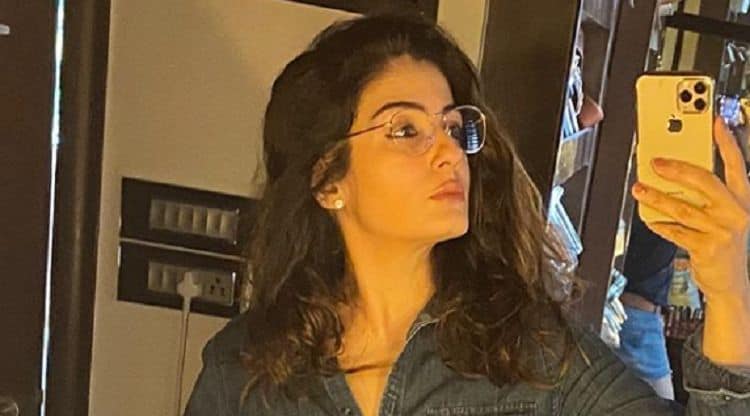 Raveena Tandon became popular during the 90s when she made her debut with "Patthar Ke Phool," and she acted alongside Salman Khan. The two later came together when Raveena was the judge of a dance competition show produced by Salman's production house. Since her entry in Bollywood, the actress has made significant strides in her career. Her personal life has not been left behind, and she is a mother to four children, two adopted and two biological. Read on to find out more about her career and family life.
1. Why she adopted her first two daughters
After Raveena's cousin died in a car accident, she left behind two children, Pooja and Chhaya, who were 11 and 8, respectively. Although the girls had a guardian taking care of them, Raveena discovered the girls were being mistreated hence decided to adopt them. At the time, her career was already successful, and as she told Hindustan Times, she did not think much about how she would manage motherhood. Still, she knew she had enough money to give the girls a comfortable life, so she adopted them.
2. She is a doting grandmother
Raveena prioritizes her family, and becoming a grandmother has been one of the greatest blessings in her life. She, therefore, attended her grandson's baptism and made him a unique gift to commemorate the occasion, Raveena gifted Rudya, Chhaya's son, with the 3D impressions of his hands and feet in a wooden frame that also had his name imprinted on it.
3. Her son is a swimming champion
It is the pride of every parent to celebrate the milestones of their children, and Raveena could not wait to share the good news of her son's achievements. The actress posted on social media how her son Ranbir had managed to take home three gold and one bronze medals for the under 12 swimming competition. Unfortunately, the news was not taken kindly by some users who did not bother hiding their criticism. According to India, one person said that Raveena had sponsored the event; hence the medals were fake and bought for a publicity stunt. The user added that Raveena should grow up; thus, the actress reacted, saying that the only person who needed to grow up was the user.
4. She was devastated by Rishi Kapoor's death
Raveena may have only acted alongside the late actor in a few films, but their relationship transcended the screens. To the actress, Rishi was like an uncle, and she portrayed this by fondly calling him "Chintu." So close were they that when Rishi got engaged to Neety without telling young Raveena, he bought her a walkie talkie doll as an apology. Rishi battled leukemia for a while before finally succumbing to the disease on April 30, 2020. While the news saddened Raveena, she felt sorrier for her father, whom she said lost a person in his inner circle.
5. She is philanthropic
According to India Today, on World Hunger Day, Raveena joined a digital charity show to help raise funds to feed underprivileged children. Raveen said that it broke her heart that some Indians have no house to live in, food to eat, and family to care for them. She, therefore, joined hands with Akshaya Patra Foundation to start the campaign dubbed "Know Hunger" since she feels it is everyone's responsibility to do whatever they can to show their support.
6. She hates how people misuse social media.
Being famous has been equated to becoming a role model, yet some of these celebrities have been engaged in sex and drug scandals. Raveena hates that social media personalities have influenced the young generation through the sexually repulsive content they post. If the actress had her way, such influencers would be arrested, banned, or severely punished. Since it is not in her power, she advises parents to educate their children on how social media can be used to affect them negatively.
7. She crushed on different men in her youth
Growing up, Raveena had photos of George Michael in a scrapbook, and at ten years old, she was crushing on the relationship that Chintu Ji and Neetuji had. By the time she was 16, Raveena could not get enough of Sanjay Dutt, and therefore when she began working with him, it was a dream come true.
8. How she met her husband
According to BollywoodShaadis.com, Raveena focused on raising her adopted daughters. She then wanted to transition from acting to producing, and fate ensured that she met Anil Thadani, a filmmaker. At the time, Anil was going through an unhappy marriage. Naturally, the more time they spent together, the more they developed feelings for each other, and eventually, after divorcing his wife, Anil married Raveena on February 22, 2004. Raveena, unfortunately, joined the list of women who have been accused of causing divorces.
9. She could not sleep for three days after filming a rape scene
According to News Track, Raveena played the lead role of Vidya in "Maatr." The film is about how Vidya and her daughter are kidnaped and gang-raped. While her daughter dies, Vidya survives to point out the attackers. Raveena may be a great actress, but shooting the rape scene affected her so much that she could not sleep for three days. The torment became worse when she was told they had to redo the scene.
10. Why she broke it off with Akshay Kumar
Raveena knew she wanted to settle down and was madly in love with Akshay. Their onscreen chemistry soon went beyond the set to real life, and they started dating. Although Akshay was rumored to be cheating on Raveena, she defended him, sometimes coming off as a jealous girlfriend, especially when she said she would dig her claws into Rekha if she got too close to her boyfriend. Raveena got engaged to the actor and quit her career ready to start married life, but they broke up when she realized he would not change his philandering ways. Although Akshay wanted to revive the relationship, the actress told him she would not choose him over her career again.