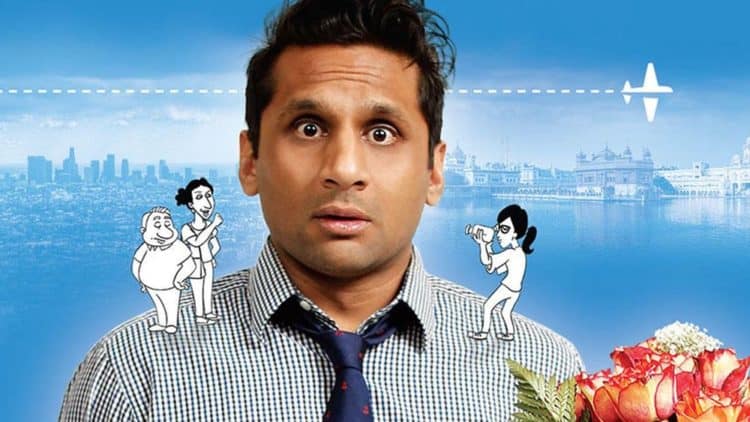 There are lots of people who are multi-talented, but Ravi Patel is the type of star who can literally do it all. From acting to working behind the scenes, Ravi's immense talent has left a lasting impact on the entertainment industry. Since making his first on screen appearance in 2006, he has gone on to land nearly 70 acting credits. He is most well-known for being in shows like American Housewife, Wrecked, and Grandfathered. Most recently, however, it's the big screen that has been getting Ravi lots of attention. He played the role of Babajide in the 2020 film Wonder Woman 1984. Keep reading for 10 things you didn't know about Ravi Patel.
1. He's An Illinois Native
Ravi was born and raised in a relatively small town in Illinois called Freeport. He comes from a close knit family where his mother worked as a real estate agent and his father was a financial consultant. Although Illinois is a great state for many things, it's not the best place to pursue a career in the entertainment industry. Ravi eventually decided to move to the Los Angeles area where he lives today.
2. He's A UNC Alum
Ravi's journey to getting into the entertainment world was a little different than most. He didn't go to college to study acting or any other art form for that matter. Instead, he graduated from the University of North Carolina at Chapel Hill with bachelor's degree in economics and another in international studies.
3. He's A Husband And Father
Ravi has dedicated lots of time to building a successful career, but he hasn't done so at the expense of his personal life. He is a very devoted family man and has been happily married to actress Mahaley Patel since 2015. The couple has one child together, a daughter named Amalie.
4. He's Passionate About Health And Wellness
The phrase 'health is wealth' is one that we've all heard and it's one that Ravi Patel lives by. He is very passionate about doing what he can to take care of his body and his mind. He has also put his money where his mouth is by investing in different health and wellness startup companies.
5. He Founded A Poker Magazine
Ravi's talents don't just extend to the entertainment industry, he's also gotten a taste of the publishing world as well. In the mid 2000s, Ravi founded a poker magazine called All In. The magazine also had a corresponding website. The magazine printed its final issue in 2014.
6. He Was An Investment Banker
Making a career change isn't an easy thing to do, especially when the careers are completely unrelated. Ravi knows this first hand. After college, Ravi started working in investment banking – a choice which he made to please his parents. It didn't take long for him to realize that it simply wasn't for him. During an interview with Film Courage he said, "I got laid off around 2001 and I'd already used up my vacation days. I knew…I was just a horrible investment banker. I hated it."
After losing his job in finance he knew that it was time for him to pursue something that he was really interested in and before he knew it he had landed his first audition.
7. He Loves Giving Back To Others
There are lots of celebrities who eventually become out of touch with 'regular' people, but that isn't Ravi. Instead, he likes to use his platform to help those who need it. He is the co-founder of a company called This Bar Saves Lives. According to its website, each time a bar is purchased a packet of food is sent to a child in need.
8. He Likes To Travel
Ravi has always made it a point to live his life to the fullest, and one of the best ways to do that is to have as many unforgettable experience as possible. Nothing can provide those experiences like traveling. He has been fortunate to visit places all over the world including Korea and Mexico.
9. He's All About Positivity
Let's face it, staying positive all the time isn't an easy thing to do. Especially with all of the scary things that are constantly going on in the world. Despite all of that, however, Ravi is focused on keeping a positive attitude and an optimistic mindset. This way of thinking has likely helped him throughout his career.
10. He Likes To Read
When your schedule is as busy as Ravi's is, you probably won't have a lot of time to just sit back and relax. When Ravi does get that time though, he likes to spend it curled up with a good book. Sometimes, he even snaps a picture of what he's reading and shares it on social media.