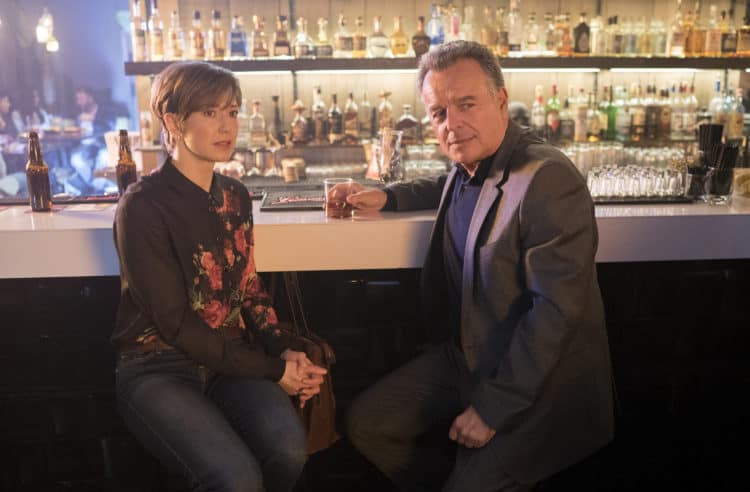 Ray Wise's career has spanned the course of of seven decades and he doesn't plan on slowing down any time soon. The talented actor has become well-known for a variety or projects. If you're a movie or TV fan, there's a good chance you've seen Ray in at least one thing you've really loved. Whether he's doing horror or comedy, Ray's ability to connect with audiences is what people love about him. The last few years have been pretty busy for Ray, and he also has some other great things in the works including the movie King Knight which is set to be released sometime in 2020. Continue reading to learn 10 things you didn't know about Ray Wise.
1. He's Always Loved Scary Movies
Ray has been a part of several horror movies over the course of his career, and getting the chance to work in the genre has been a dream come true for him. When asked if he's a fan of horror movies, Ray told the TV AV Club, "Always have been, ever since I was a little boy. I got turned onto it from a very early age. Some of my fondest and most impressionable movie memories are from those early sci-fi and horror films. I've always been a Dracula/vampire aficionado, being half-Romanian myself."
2. He's On Ohio Native
Even though he's been in Hollywood for several decades, his journey began in the midwest. Ray was born and raised in Akron, Ohio where he also began his acting career. He went on to attend Kent State University where he studied speech and earned his bachelor's degree in 1969.
3. He Was Considered For The Role Of Freddy Krueger
Ray Wise has been a part of a lot of great scary movies over the course of his career, and there's one more than almost made it's way onto his resume. He was being considered for the role of Freddy Krueger in the 1984 movie A Nightmare on Elm Street, but the part ultimately went to Robert Englund.
4. He's A Dog Dad
All of the dog people out there will be very happy to know that they can officially add Ray Wise to the team. He is a diehard dog person and also a devoted pet parent. He has a sweet fur baby named Buzz who had made frequent appearances on Ray's Instagram since he came into his life in 2017.
5. He Loves Interacting With His Fans
Having a strong relationships with fans is one of the keys to a successful career in the entertainment industry, and this isn't something that Ray takes for granted. He is grateful for all of the people who have supported him over the years and he loves interacting with his fans whenever he gets the chance.
6. He's A Voice Actor
Ray's live action work has resulted in him becoming well-known all over the world, but those aren't the only kinds of projects he's worked on. He is also a talented voice actor who has been a part of several animated productions. Some of his most notable work includes voicing Perry White in the 2007 film Superman: Doomsday.
7. He Has Well Over 200 Acting Credits
No matter how talented ac actor is, landing a role is always a big accomplishment. With that being said, Ray's resume is so impressive that it's almost hard to believe. Since making his debut on screen appearance in 1965, he has gone on to earn more than 240 acting credits and the list is still growing.
8.He Doesn't Like To Live In The Past
Being happy with how your life has gone is one of the best feelings, and it's one that Ray gets to experience. He told Sci-Fi online, "There aren't any roles that I wish I hadn't taken, because I don't like to dwell on things in the past. And, as far as turning down things, I don't recall turning down anything that became that great that it would have made any difference."
9. He Would Love To Work With Martin Scorsese
Ray has worked with a long list of big names in his career, but there are still a few more he would love to add to the list. One of the people at the top of the list is critically acclaimed direct, Martin Scorsese. He would also like to work with Francis Ford Coppola more closely. Coppola was the executive producer of the movie Jeepers Creepers 2 in which Ray starred.
10. He's A Family Man
Ray's acting career isn't the only place where he's put in lots of time and effort. He is also a dedicated family man who has been married to his wife, film producer Kass McClaskey, since 1978. The couple has two children together. Ray was previously married to Juliet Burr from 1974 to 1977.