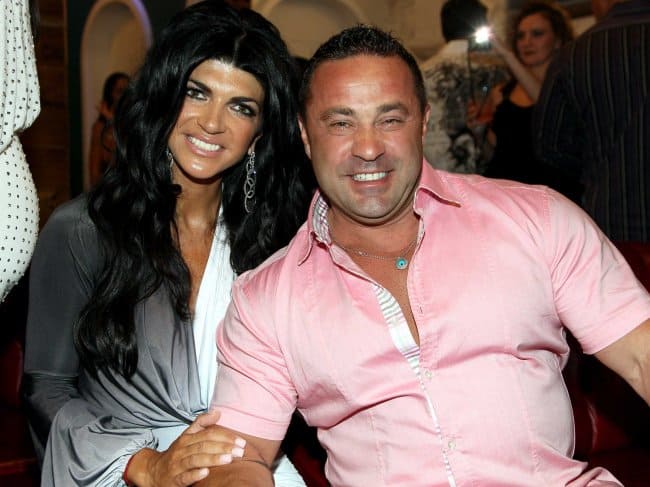 Does it make me evil that this story made me happy? I'm sorry, but I just can't help but feel like karma exists when I hear a story like this. Real Housewives stars Teresa Guidice and her husband, Joe Guidice, have been indicted on some pretty serious accusations, including tax evasion and bankruptcy fraud. And the reality of the severity of their situation seems to hint that they may be spending some serious time in jail. Well, if you have ever watched these two on this show, you know, it was just a matter of time.
All you need to do is watch one or two episodes of Real Housewives to realize, Teresa Guidice is pretty much everything that is wrong with the human race. She is vile, vicious, back-stabbing, and her husband is no different. They stir up the pot wherever they go, and then they act shocked when people react. Thing is, you can only push so many people so far before someone pushes back. In this case, the person pushing back is the Federal government. And boy are they pushing hard.
So as much as you would probably like me to list all the things they were charged on, you need to know it is a 39 count indictment, and I am not be paying by the word, so the long and short is, this power couple lied on loan applications and regarding how much money they were really making when they filed for bankruptcy. At the end of the day, we are talking about money in the multiple millions. Taxes not paid. Fraudulent claims. Fake W2's.
Do you want to know the length of their prison stay if they are convicted?
Fifty years in prison each, and considering how old they (pretend not to be), that pretty much equates to a life sentence. I'm sorry, but all too often in media we hear about bad things happening to good people. It is actually nice to hear about bad things happening to bad people, in this case. And I don't care how mean that makes me sound.
At the end of the day, I could eat a jackrabbit alive and still not be nearly as "bad" as these two, so I say good riddance. And that's one point for karma.