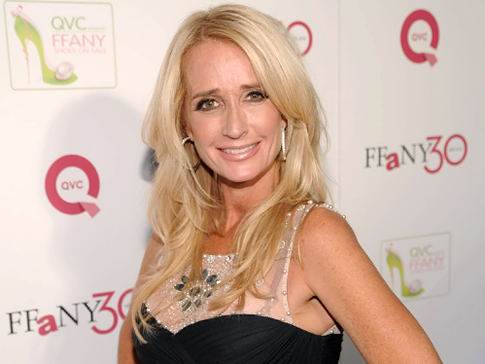 Real Housewives of Beverly Hills star Kim Richards has checked into a secret rehab facility for her widely known alcohol problems. Fans of the show are all too familiar with Kim Richards'romance with the bottle, but co-star Taylor Armstrong has actually been there and promises to support Richards in her efforts to get clean.
'I adore Kim and I stand behind her, and if there's anything I can do to supper her I will, but if she's getting healthy, what more could we ask?'Armstrong said on Andy Cohen's Watch What Happens: Live on Bravo.
Armstrong's problems shot tragically to national attention when her estranged husband, Russell Armstrong, committed suicide last August. Armstrong's death caused a national reflection on the toll taken on reality stars by the often degrading public image that evolves from having their '˜real'life shortcomings broadcast to millions. Of course, the subject also played into the Real Housewives series itself.
No doubt it has been a very tough year for Kim Richards, so it is encouraging to see her trying to put her demons behind her. Privately.