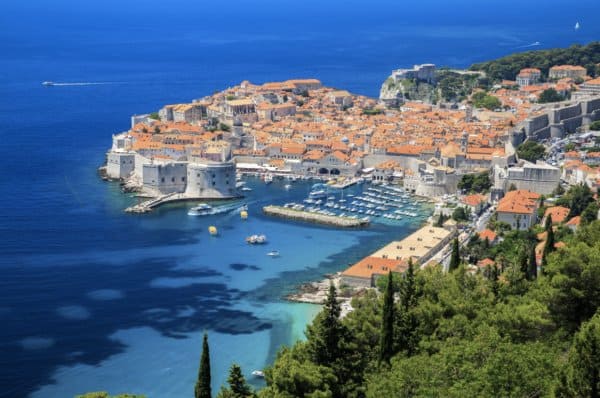 Despite the heavy use of CGI in TV and movies today not everything is taken entirely from green screen. There are instances in which directors will shoot a movie on-site and use the existing terrain. Game of Thrones is a show that uses such for example, though of course they do add a lot in with CGI effects, otherwise these beautiful locations would have been torn apart throughout the filming process.
Bardenas Realas, Spain/Dothraki Sea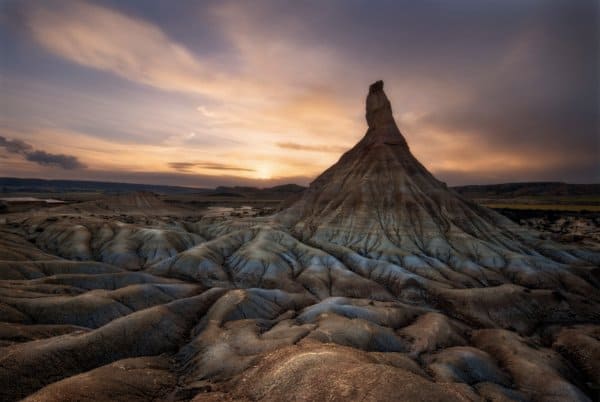 Looking out in every direction it can be seen how someone might think of this as a vast sea stretching for miles and miles in each direction. It might seem a little intimidating to someone that's never seen such a thing, such as it was to Daenerys.
Alcazaba of Almeria, Spain/Dorne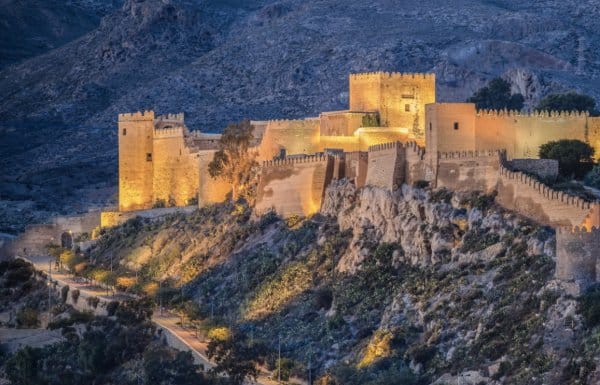 It's not quite the image you get when you're looking at Dorne on the show, but keeping in mind the impracticality of some of the architecture and what the people of this day and age had to work with. It is an imposing structure all the same.
Essaouira, Morocco/Astopor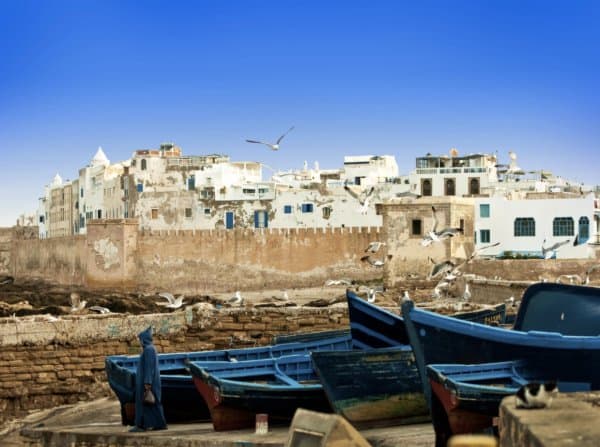 The Red City was home to the Unsullied, the finest troops throughout all of Westeros and the most deadly. They were born and bred to take orders and die in service to whomsoever commanded them. Eventually they would follow Daenerys simply because she had freed them, not because they owed her a debt.
Ait-Ben Hadou, Morocco/Yunkai and Pentos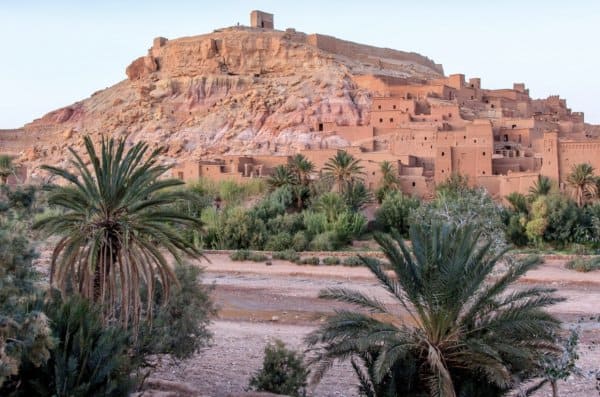 Daenerys Targaryen cut a wide swath throughout the lands as she sought to conquer and claim one area after another. Yunkai was just another location that was on her path,.and it too fell to her military might. You get the idea at that point that Dany REALLY doesn't like slavers.
Vatnajokull, Iceland/Beyond the Wall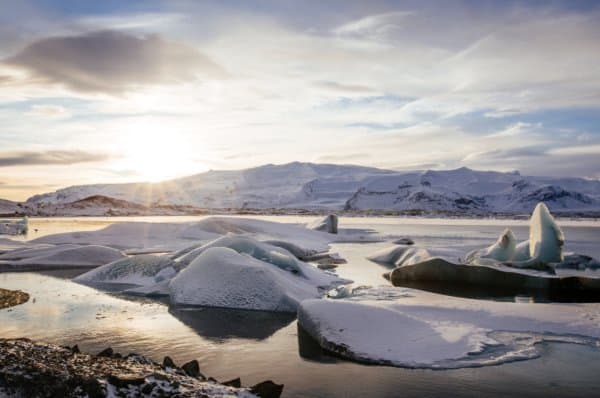 As beautiful as it is you can just imagine how dangerous it can be. Temperatures that go to below zero when it gets truly cold, things in the blizzards that will kill you on sight on the show, and that's just the first few miles into the land beyond the Wall in GoT.
Grjotogja, Iceland/Jon Snow's Love Cave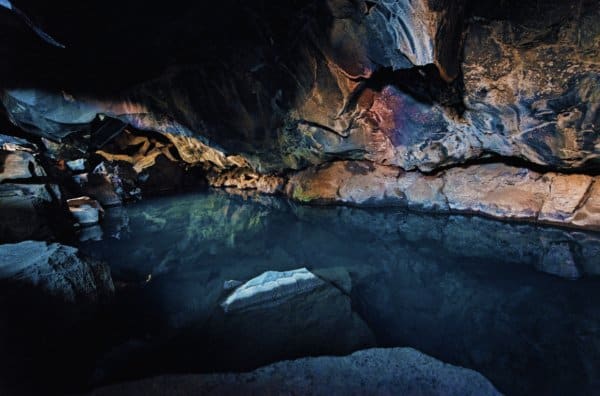 I'm kind of sure Jon knew a little more than nothing when he and Ygritte found this cave to entertain some private time. The natural beauty and majesty of these locations is simply marvelous.
Mussenden Temple in Northern Ireland/Where Stannis and Melisandre burned the old gods
Here is where Stannis, in his ignorance and misguided faith, burned the old gods in effigy. It was one of the last mistakes he would make.
Ballintoy, Northern Ireland/House Greyjoy
This was where the scenes for House Greyjoy were shot. It definitely got the mood of a rough and tumble place down.
Dark Hedges, Stanocum in County Antrim, Ireland/ King's Road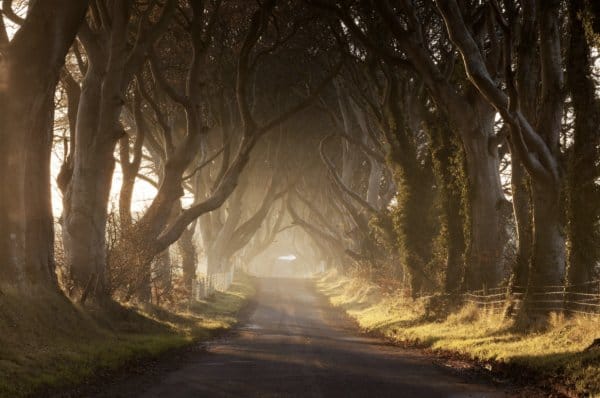 There's something very majestic but also very foreboding about this road. It kind of looks like it belongs in a horror film.
Dubrovnik, Croatia/King's Landing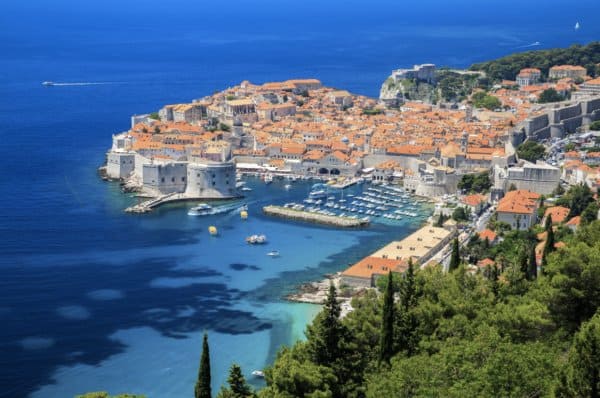 It's kind of hard to equate this beautiful city with the harsh and unforgiving look of King's Landing, but then up close anything can look imposing.
Dubrovnik, Croatia/Kings Landing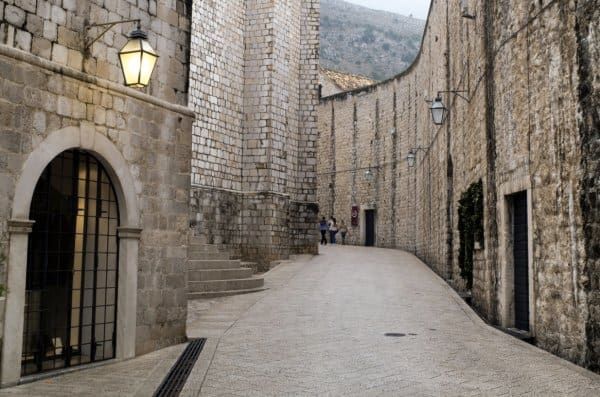 Inside the city looks much more true to form but it is obviously much cleaner and not as occupied. It actually looks like a pleasant place now.
Krka National Park, Croatia/Several different kingdoms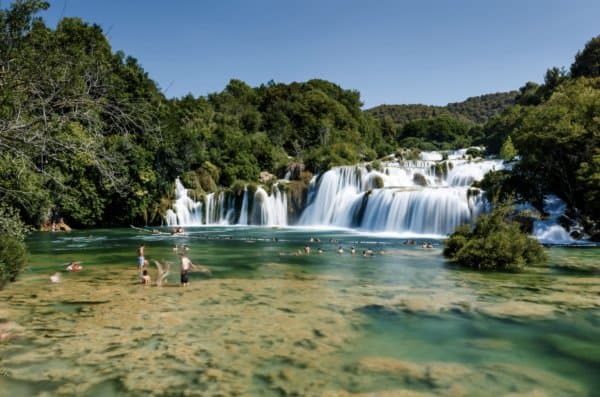 This is obviously a popular place, one has to wonder how people felt about having it used as a movie set for a while.
Doune Castle, Scotland/Winterfell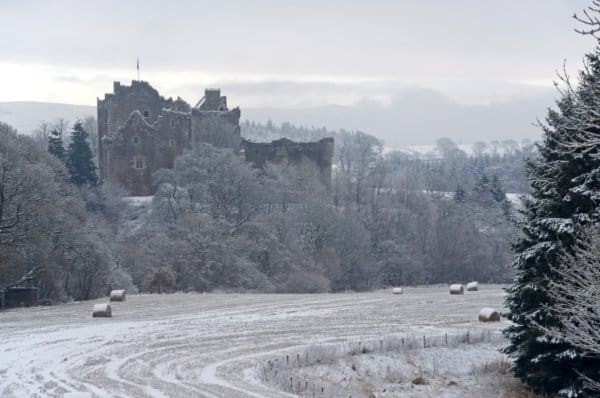 Dour, cold, and foreboding, that seems like Winterfell.
Each location was masterfully selected. A few might have just barely needed any CGI at all.
Save