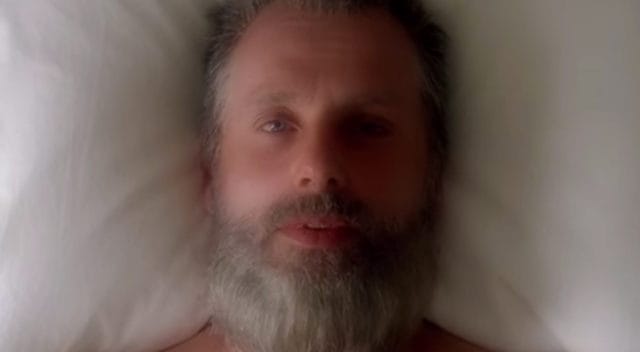 Something tells me the execs are reaching just a little too far for their own good. They do understand that there aren't a lot of shows that have ran for even 20 years, right? By about the 10th year a lot of shows are already looking towards a possible lull or even a finale somewhere in the future. And those are shows that people tend to love on a universal level. The Walking Dead is a great show but I personally know at least a dozen or more people that don't watch it and don't like the idea of it. Now I know a dozen isn't much, but if every person that watched the show could name another dozen or more than it would indicate that viewership for the show wouldn't last indefinitely.
Plus taking into account that the actors that are on there now probably don't want to lock themselves into those roles for another three to five decades if such a thing was possible. I'm still trying to wrap my head around the idea that the studio execs are thinking of such high numbers for a show that's been declining now and again in ratings. Do they get that even shows like Dallas and Law & Order had to end? Law & Order: SVU is still going strong in its 18th year but there's only so much that can be done after a while.
At the moment The Walking Dead is in an upheaval as the Saviors and Rick's group continue to duke it out as they fight for dominance to see just who will be standing at the end. There's already rumors of Rick's death that seem unfounded as the future scenes of him as an old man continue to be shown, and the fact remains that even at ten years this show would probably start running out of material.
Really, think about it. The survivors, whoever that might be come the end of this current battle, will have a couple more decades to go about living and possibly mopping up any walkers they find. The earth is a finite place after all and with as many walkers as have been killed there are still more. Even so, after the fortieth year you would think that enough bodies have hit the floor at that point that the survivors could finally rest a little easier with the idea that the hordes are thinning and the last of the walkers are finally beginning to wane. By the fiftieth year it would be feasible to believe that most if not all of them would be dead and gone. By that time even Judith would be an old woman and Rick would probably be long gone, along with much of the cast that are still there now.
If the current cast didn't fall somewhere along the way then they'd all be enjoying a ripe old age at that point and could hopefully live out the rest of their days in peace.
I still think the studio is reaching a little too far with this one.