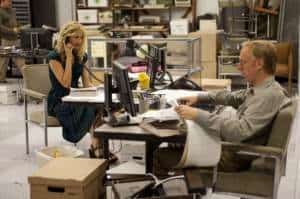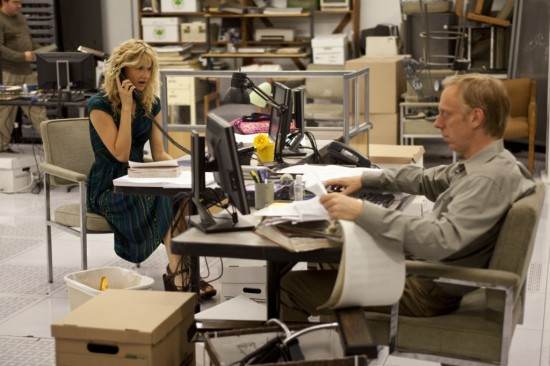 After years of partying and promiscuity, Amy Jellicoe had had enough, unleashing all the pent up anger that she had from years with a drug addicted ex-husband, a dismissive mother, and a douchebag boss that failed to acknowledge her existence, even despite their torrid affair. Normally someone finally letting go of their frustrations would be a good, healthy thing, but Amy took it a step too far, having a near-nervous breakdown at work and threatening more than one person in the process. As a result, the corporate buyer took a respite in Hawaii and learned the power of positive thinking, ultimately returning a more driven, socially conscious individual.
But how would she be accepted back into her world? Or, for that matter, would she be accepted at all?
Such is the dilemma that Enlightened's heroine faces, as the newest HBO comedy follows Amy's journey toward self-discovery and, eventually, fulfillment. Aside from a character study of a woman trying to pull herself from the brink of insanity, Enlightened just so happens to be the best show you're not watching.
Why is it so good, you ask?
For one, Enlightened is highly unique, which could possibly explain its low viewership. Most American comedy these days tends to favor either the dark, raunchy side of the genre or the family-oriented half hour side, but Enlightened chooses a third path, a path that hasn't been traveled all that much. Enlightened is a comedy simultaneously built on sadness and hope, which makes for a fairly interesting blend each week. Amy is a character seeping with regret and loneliness, especially now that she's back from her retreat, and she lets out that negativity in the show's truly beautiful voiceovers. But while Ms. Jellicoe has been running into various obstacles in her pursuit of happiness, she never seems to give up hope that one day, things will change. As much as she may like to take certain aspects of her past back, Amy's no longer running, which is inspiring, to say the least.
A major reason to watch Enlightened is just to marvel at how good Laura Dern is. The supporting cast (Luke Wilson, Diane Ladd, Mike White, etc.) is all quite strong and each bring out a certain element in the show (and in Amy), but Dern's performance is one of my favorites to watch each week. When I saw that HBO was doing a series with Dern, I was excited, but I thought it would turn out to be in a similar vein to Showtime's troubled-middle-aged-ladies brand of dramedy; Dern would have a secret to hide or she'd be on the run from the law a majority of the time or she'd have three heads or something. It'd be gruff, dryly funny, and possess a fair amount of edge, a pretty fun time, to say the least. However, what I got was a show that's decidedly soft and whimsical, bringing out a whole lot of vulnerability in Dern's performance. She's a Swiss army knife of emotion, most impressive when she lets down Amy's defenses and into the wounded heart of someone still recovering from a trying ordeal, but capable of producing a variety of control, optimism, and earnestness whenever the moment calls for it. It's not a show-y performance, but in the first four episodes, Dern has made impressively subtle choices showcase how much Amy has grown and how far she still has to go.
But the main reason I've enjoyed Enlightened so much in its short existence? It makes me happy. Even though a majority of the action is due to Amy's search for acceptance and the continual rejection she faces from those close to her, there's something about the gentleness of the show that suckers me in every time. The smooth fade-outs at the end of every episode, the warm imagery that's stayed in the aquatic realm, Amy's seemingly unrelenting positivity – it's all such a calming influence whenever I watch an episode. It may be where I'm a pessimistic person by nature that relates to how lost Amy feels in terms of her direction in life, a lost-ness gained from the circumstances of every day life, but to see a woman who has literally been to the edge and is doing everything to fight her way out gives me hope that maybe I can make it, too.
Enlightened isn't the most fast-paced or flashy comedy on the scene, but it's the most satisfying watch of my TV week. During the first four episodes, I always found something to giggle at, a line to stew over later, a performance choice that Dern made that made me cry; whether it's making me laugh, cry, or think, the point is that Enlightened gets to me in a way that no other show currently airing has, which makes every episode a very vivid experience, to say the least. In a TV universe that hinges on darkness, perhaps its time that people start letting a little light back into their world.
Enlightened airs tonight at 9:30 on HBO.
[youtube http://www.youtube.com/watch?v=LBq_J08srVA]