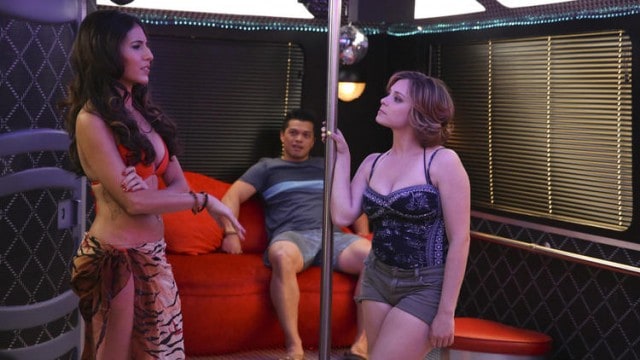 Crazy Ex-Girlfriend Rebecca (Golden Globe winner Rachel Bloom) rents a party bus for a group outing to the beach on the return of the popular musical sitcom which airs Monday's at 8pm on the CW.   What else is going on in the show?  Well we've got the songs "West Covina (Second Reprise)" (Sung by Rebecca and Josh) and "Women Gotta Stick Together" (sung by Valencia) making an appearance.
It seems like the show is on fire right now.  And if you've been reading about it there's some amazing things happening in the main stream.  First off, there was a piece on NBC about how the show is actually changing television.  Here's an excerpt from the article:
Since the musical comedy's premiere in October, it has also established itself as a breakthrough television show for Asian Americans, thanks to the casting of Filipino-American actor Vincent Rodriguez III as Bloom's character's object of desire.
In my mind, as an observer of these things for many years, I don't recall ever seeing a joke about dinuguan [Filipino pork blood stew] made on mainstream TV. In that sense, this is a real breakthrough for Filipinos. How does that make you feel as a Filipino-American actor? Is there a sense that this is different or special? Amy Hill [a Filipino-American actress] as the mom was also on "All American Girl."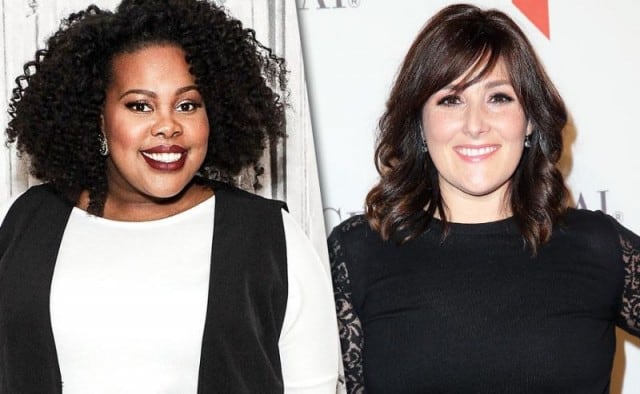 And the show is really taking off in other areas too.   This week it was reported that Amber Riley and Ricki Lake will also be going Crazy.   The two will guest star in an upcoming episode of The  Riley and Lake will play backup singers in a 1960s girl group number; the episode will air later this season.
And just in case you need a little fix of the show before it returns to television, their page had this tweet yesterday:
LAST DAY to catch up on #CrazyExGirlfriend from the beginning before tomorrow's new episode: https://t.co/BAvep4d7RE https://t.co/TRdh2e14NF

– Crazy Ex-Girlfriend (@CW_CrazyXGF) January 24, 2016