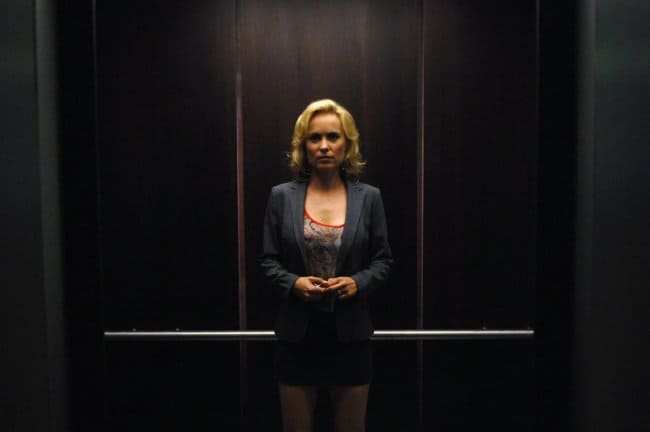 Marta Walraven is in an impossible position. Rather than being able to quietly mourn the murder of her husband, she has to go to work for the man she believes ordered the hit in order to repay a debt and keep her children safe. If she decides to flee the country to get out from under the crime boss' thumb, she'd never be able to go back home again, never able to see her family or experience any semblance of a normal life. Most importantly, her children will be forced to grow up with the same sense of dread that she experienced during her childhood, thanks to a connected father. All Marta wants for Gabriel, Boris, and Natalie is a better life than she had and in the second hour of the two-hour series premiere of Red Widow, she decides to do what it takes to make that happen.
Nicholae Schiller has informed Marta that he needs her to import a drug shipment for him, leading her to believe that she could free herself from his rule if she agrees to help him. Although she's been exposed to organized crime her entire life, with her father, brother, and husband all involved, Marta doesn't know about the inner workings of the life and has to turn to Mike and Andrei to get a better grasp on how to navigate her new life. But once Marta gets deeper into the crime world, will she be able to hang on to herself while protecting her children from the danger lurking?
Elsewhere on Red Widow,  Boris is still reeling after having witnessed his dad's death, Andrei has his bodyguard watch over Marta's family, Kat steps in to help out at the house, Irwin fights for his life while in jail for gun possession, and Natalie asks FBI Agent James Ramos if her father was involved in illegal activities.
The series premiere of Red Widow airs Sunday at 9:00 on ABC. You can check out photos from the pilot here, as well as an additional preview here and premiere spoilers here. Be sure to click the link below to look at photos from the second episode of Red Widow.