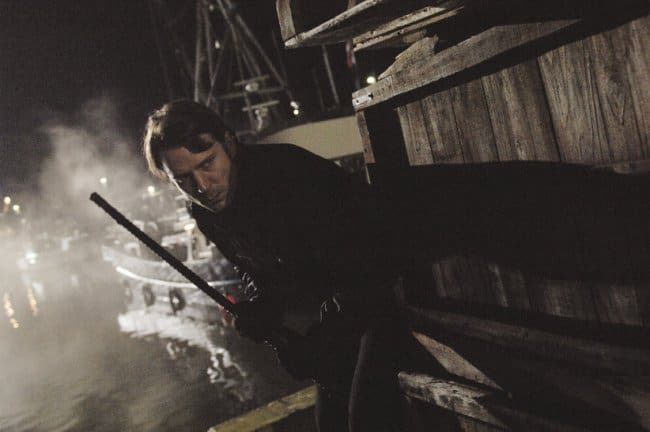 Marta Walraven cannot continue working for international crime boss Nicholae Schiller, not when he may be responsible for the death of her husband that nearly broke her family apart. Boris is understandably traumatized from watching his father get gunned down in their driveway on a warm Sunday morning and he, like Natalie and Gabriel, needs Marta now more than ever. She won't be able to guide her children through the most difficult time of their lives in a prison cell, a hospital bed, or a morgue, so coming up on Red Widow, her plan morphs from making money to leaving the country. Can Marta evade Schiller and get her children to safety?
Listed below are the dates, titles, and descriptions for the next two episodes of Red Widow.
Sunday, March 10th – "The Consignment"
Marta's drug smuggle hits a snag when crucial details change at the last minute. She is forced to think on her feet, and is surprised by her own savvy. Meanwhile, her children become unwittingly involved in the FBI investigation against her, and Boris recalls a disturbing memory from his father's murder.
Sunday, March 17th – "The Escape"
Desperate to escape Schiller, Marta makes preparations to flee the country with her children. But her plan is derailed when Irwin is released from prison earlier than anticipated. Far from feeling contrite about his time served, Irwin is full of new plans for the expansion of "their" business — including making a deal between Schiller and a notorious marijuana kingpin. Meanwhile, simmering tension between Irwin and Andrei comes to a head when Andrei refuses to back his son's new ventures, and a coke-addled Mike stoops to staging a robbery of his own home to pay off debts.
Red Widow airs Sundays at 10:00 on ABC.
Will Schiller get wind of Marta's plan to duck out of the country? How will Marta handle being without Evan at a time like this? Is Irwin and Andrei's working relationship over?