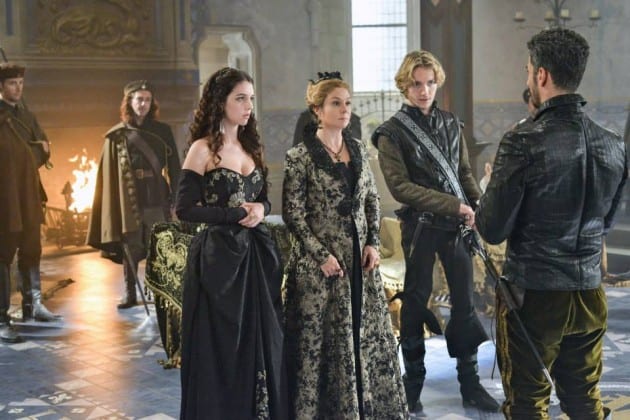 A new princess will be arriving in the kingdom when Reign returns to TV this fall.
British actress Rose Williams will be joining the cast of The CW drama as a recurring guest star. Williams will play Princess Claude, the royal daughter of Catherine de Medici and the deceased King Henry and sister to the newly crowned King Francis. The CW describes the character as "a glorious troublemaker who sees other women primarily as competition, and delights in making one woman's life a living hell: her mother's."
This will be Williams' first major television role in the United States. The actress guest starred in an episode of the BBC series Casualty earlier this year, and her only other credits at this time include two short films, entitled Sunroof and Tocks.
Reign, somewhat unexpectedly, became a solid series for The CW (both critically and commercially) as its first season went on. The series' second season promises to improve on what was a largely successful freshman run for the show, specifically with many deaths to come as a result of the plague that had begun to spread at the end of season one.
"Not everyone will survive it, among our people as well as a percentage of the regional population," said executive producer Laurie McCarthy last month at Comic-Con. According to her, those deaths begin in the first episode of season two, and "what rises from the ashes of the plague" will be most interesting, as "it's about [Francis] inheriting a nation that is, in fact, burning."
Reign returns for its second season on Thursday, October 2nd, at 9 pm on The CW.
Photo via The CW